Category: Featured Weddings
---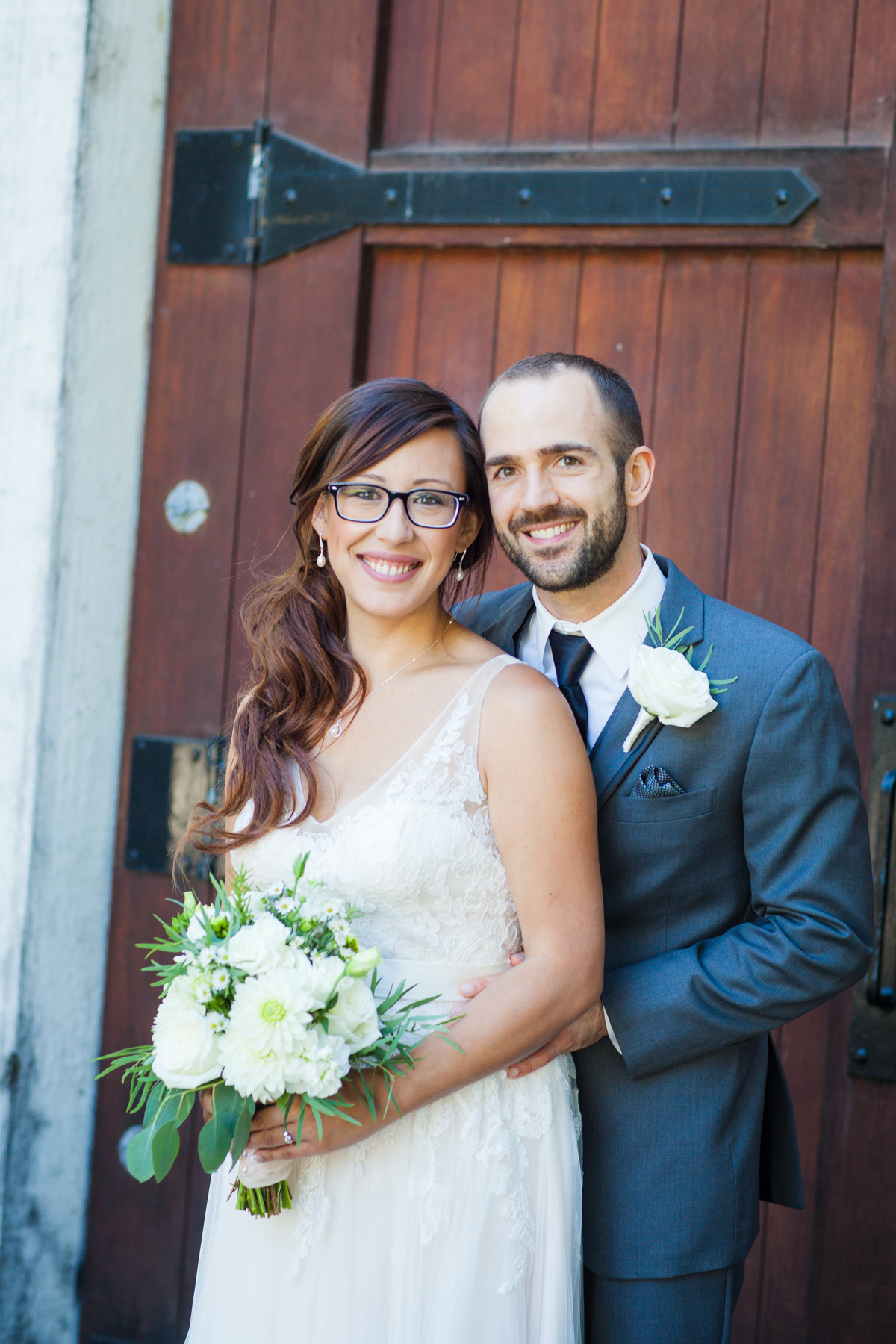 Sydney and Christopher began dating two years ago, finally finding each other on Eharmony they instantly hit it off on their first date realizing they both had a love for dinosaurs. From then it was many dates and trips together to Tahoe, Disneyland and Australia to solidify their amazing bond. Though Chris spilled the beans about purchasing an engagement ring at Disneyland , he was still able to surprise Sydney weeks later on a wine tasting trip to Wente Vineyards with a romantic proposal. It is stories like theses that make me wonder what people ever did without the internet-right??!!! Congratulations Sydney and Chris!!
A special thanks to the vendors:
DJ: 21st century sounds-Arren
Hair and makeup: Status Salon
Flowers:Rosebud floral designs-Misty Wainwright
Venue: Wente Vineyards
---
Alissa and Andre's wedding last weekend was nothing short of a amazing union between two very cool people. After 15 years together, they decided to make it official and have a fun party with all their closest friends and family and on their 15th anniversary no less! They met online 15 years ago when online dating was just getting going, but I seem to recall a few clients back in the day that were getting hitched after meeting online. It works like a charm-I would say. These two are such great people and they make the greatest duos. Their wedding day was at the retro rock in roll venue-The Phoenix Hotel, where the backdrop was band stickers, graffiti, sparkling blues and bright oranges, and a frog statue. The ceremony was really beautiful and everyone was laughing and tearing up throughout the day. The reception was next door at Chambers Eat & Drink, where records and leather and the words be amazing made it ultra rock n roll cool. Alissa added some thoughtful decorations with a bit of sparkles and guitar and record favors. It was a lovely day celebrating two lovely people. Cheers to the happy couple!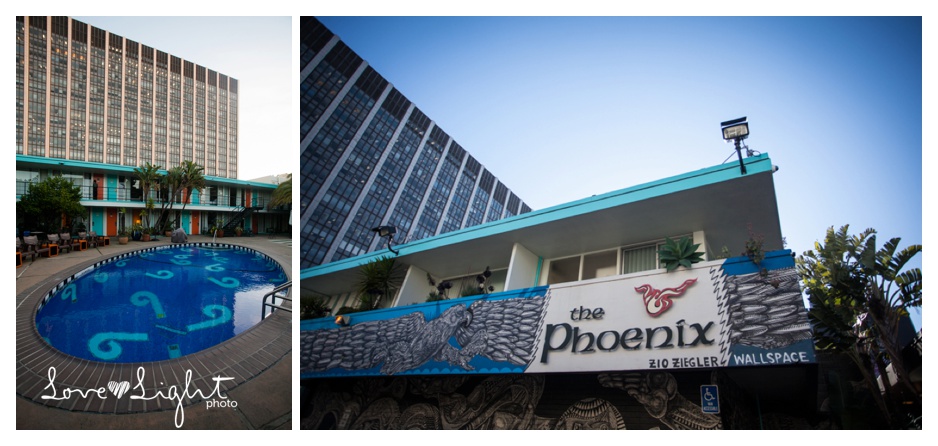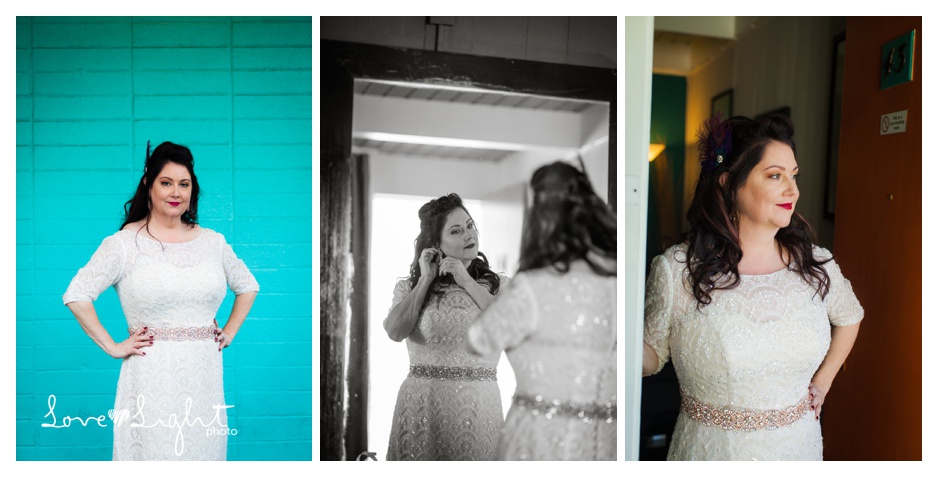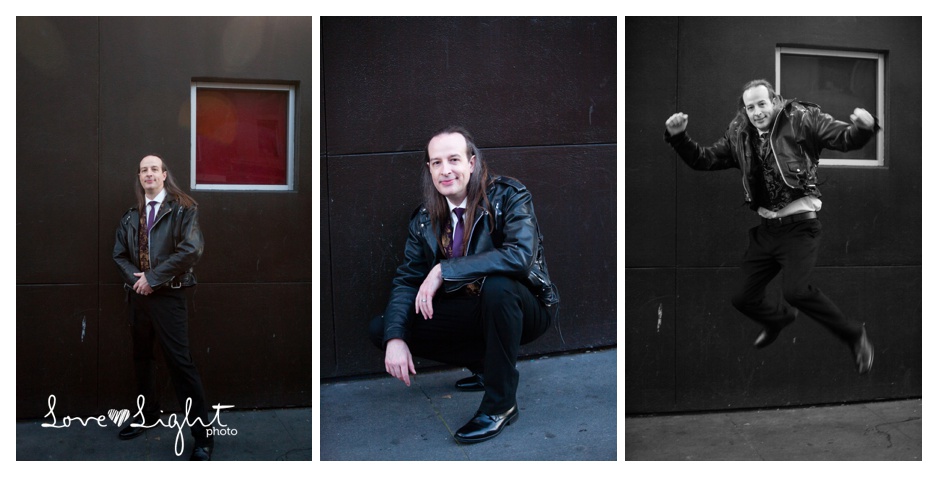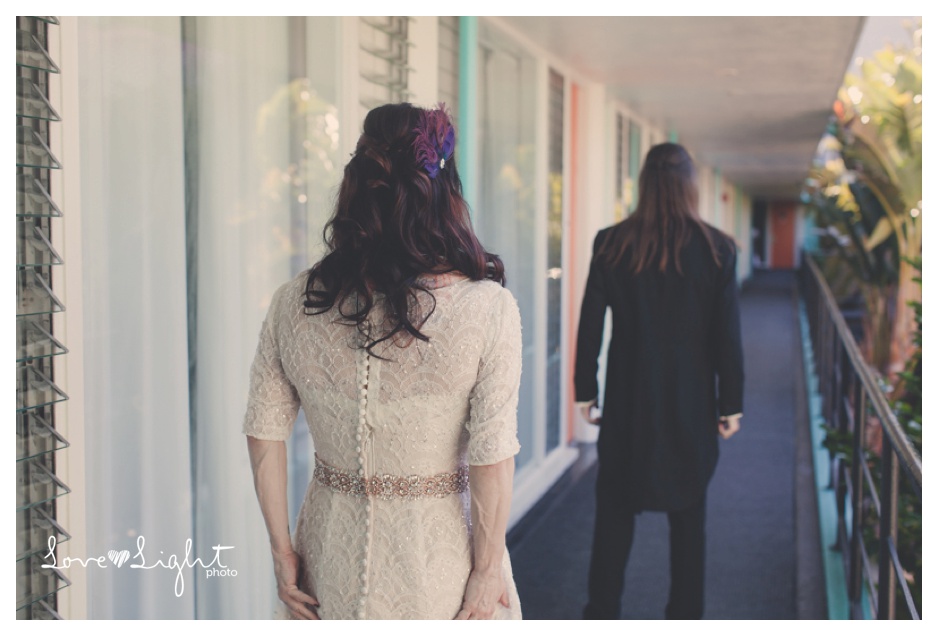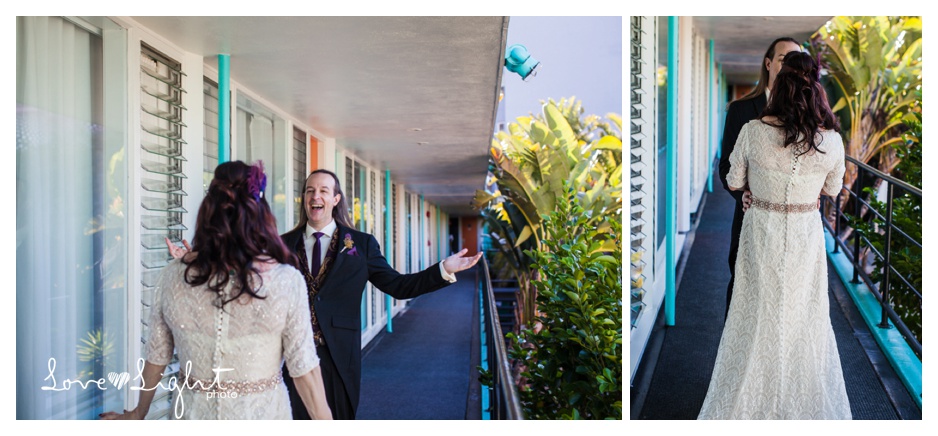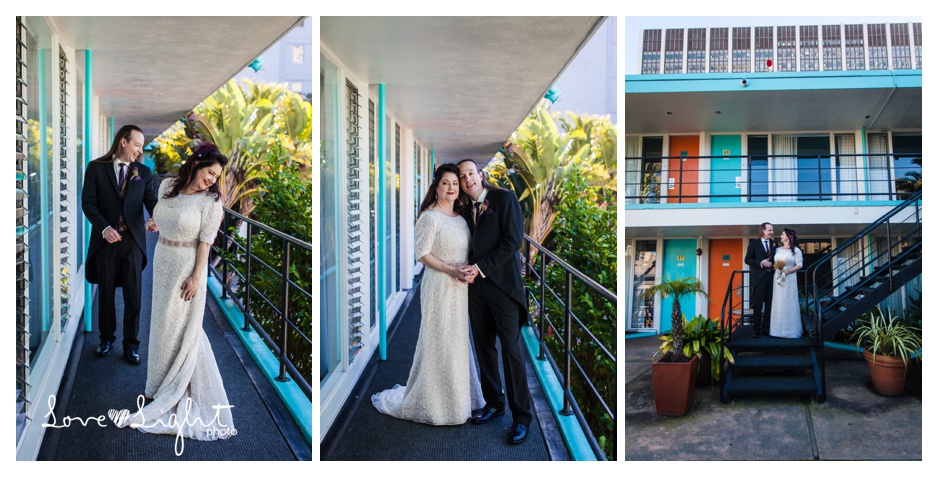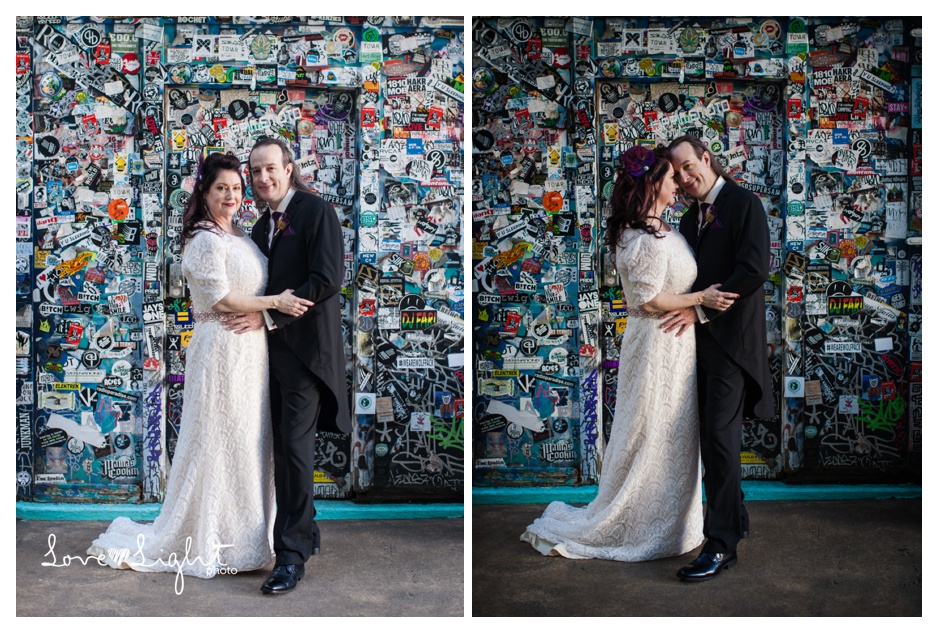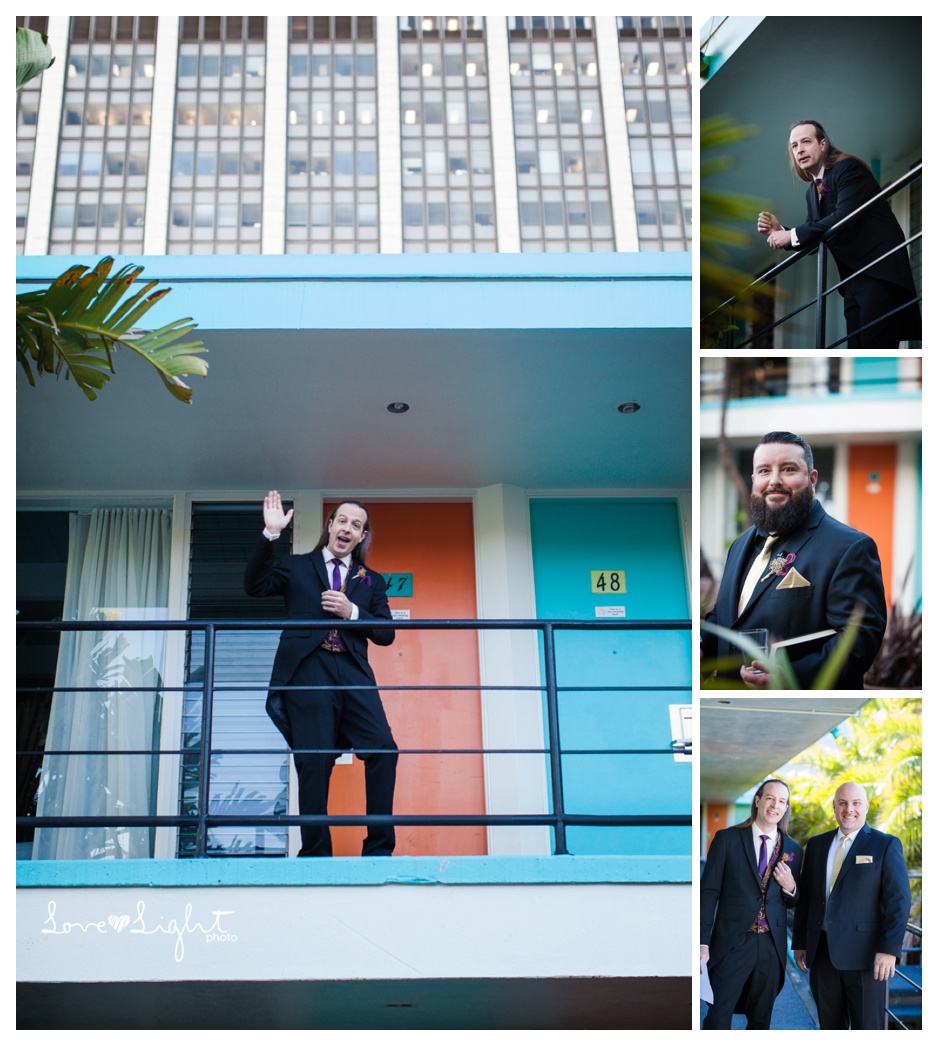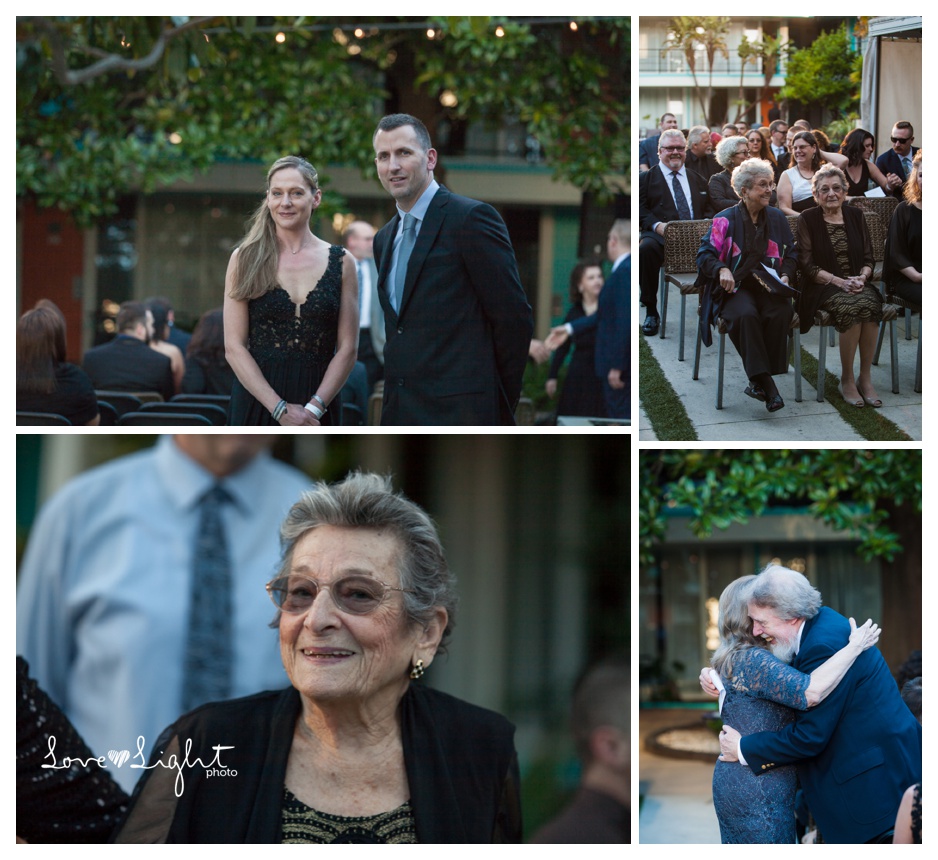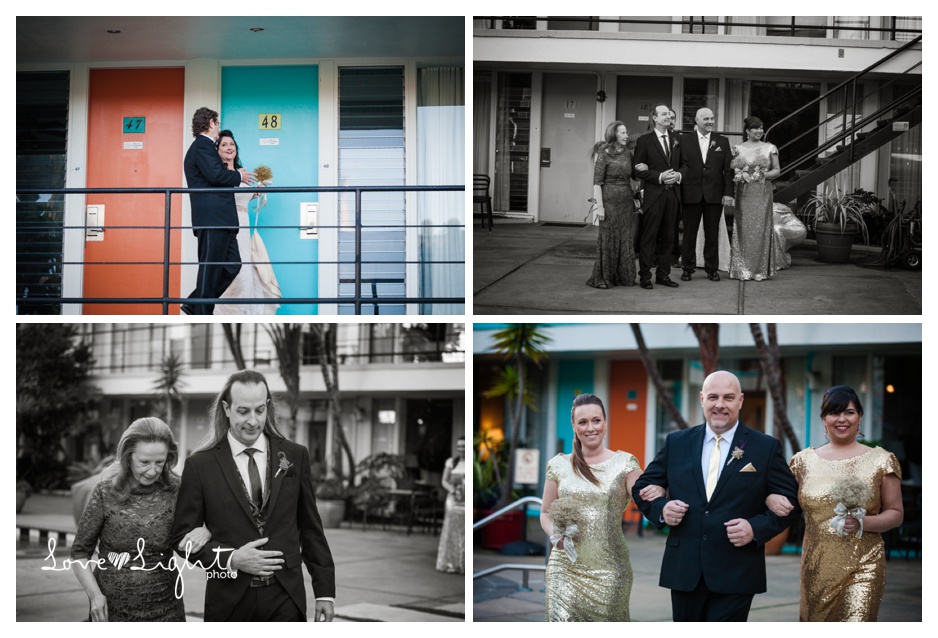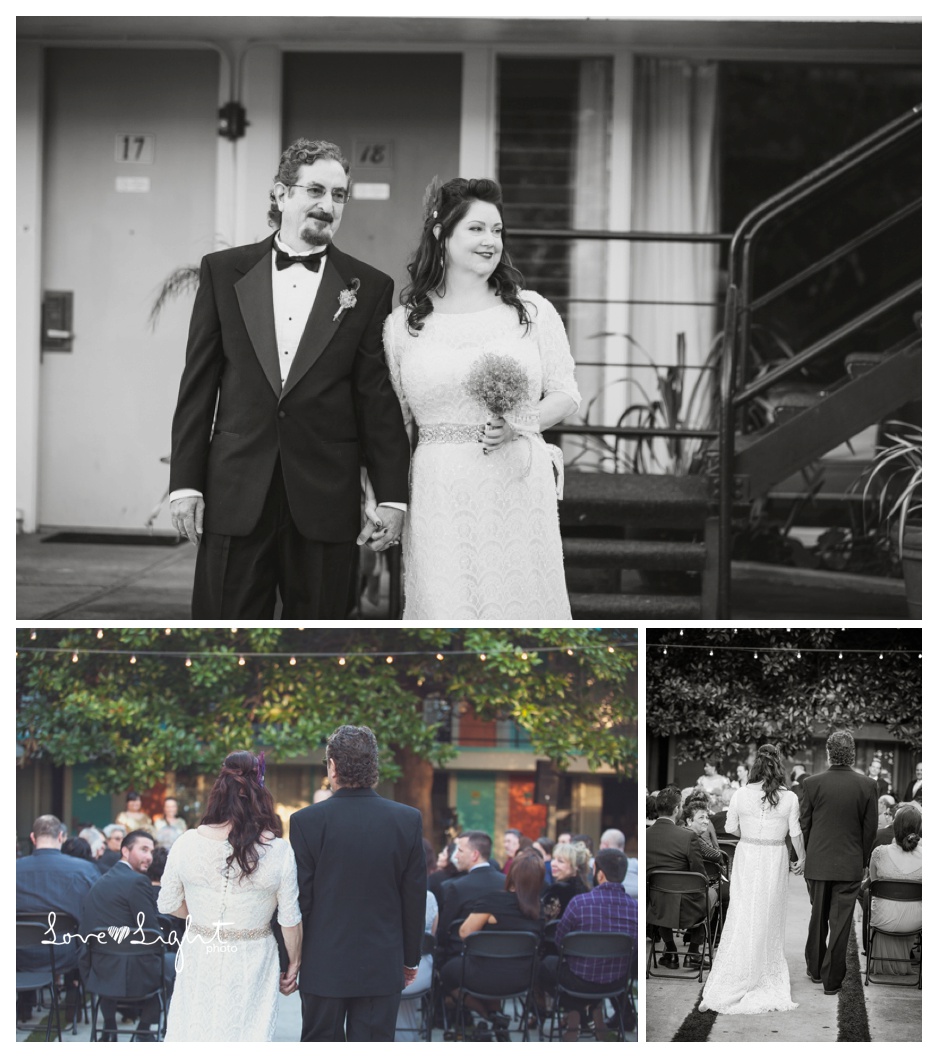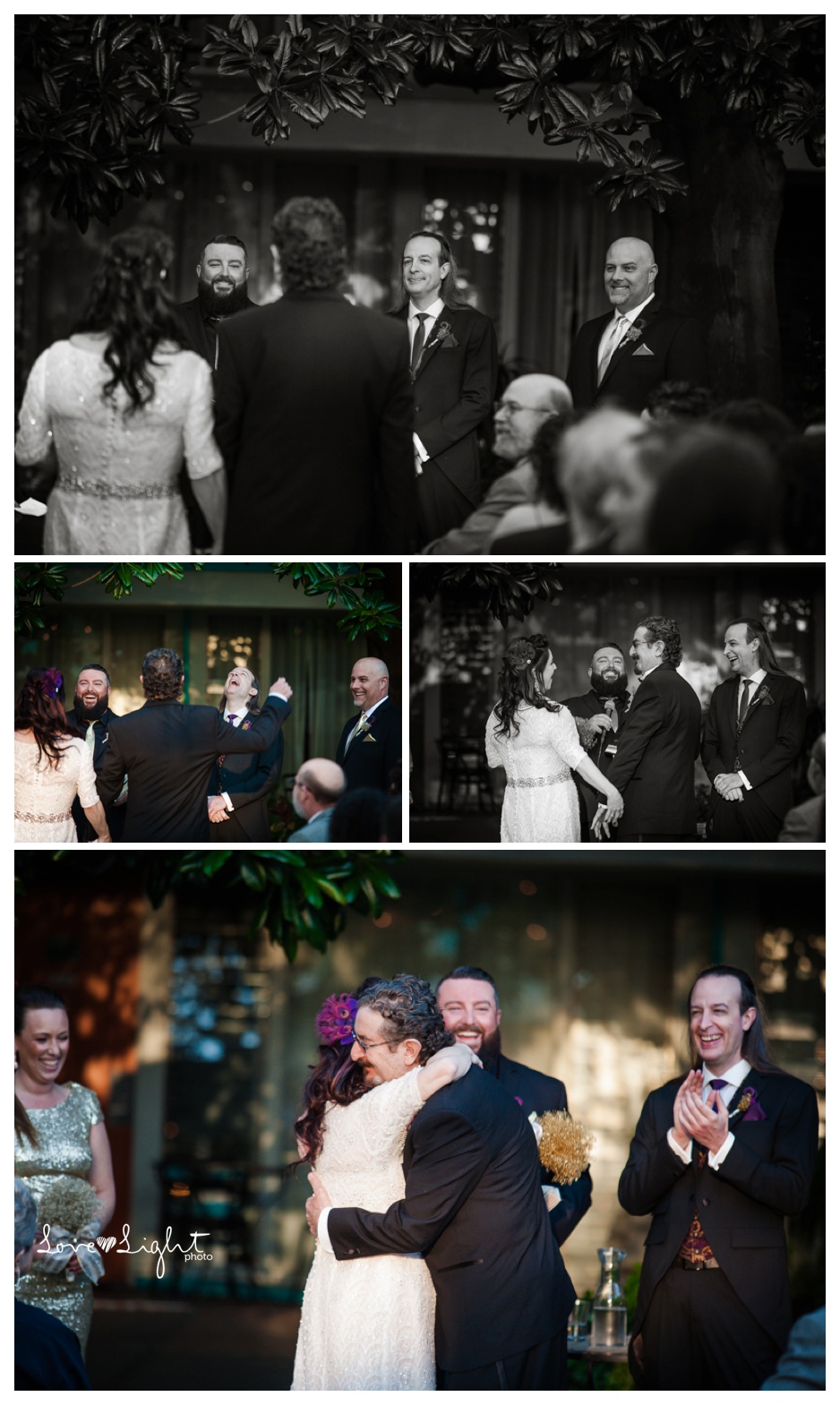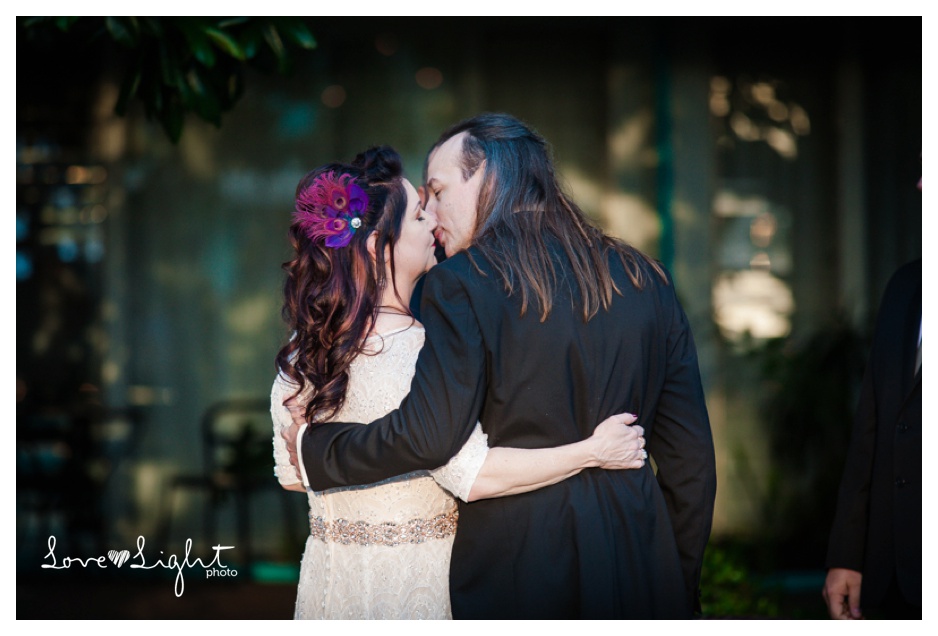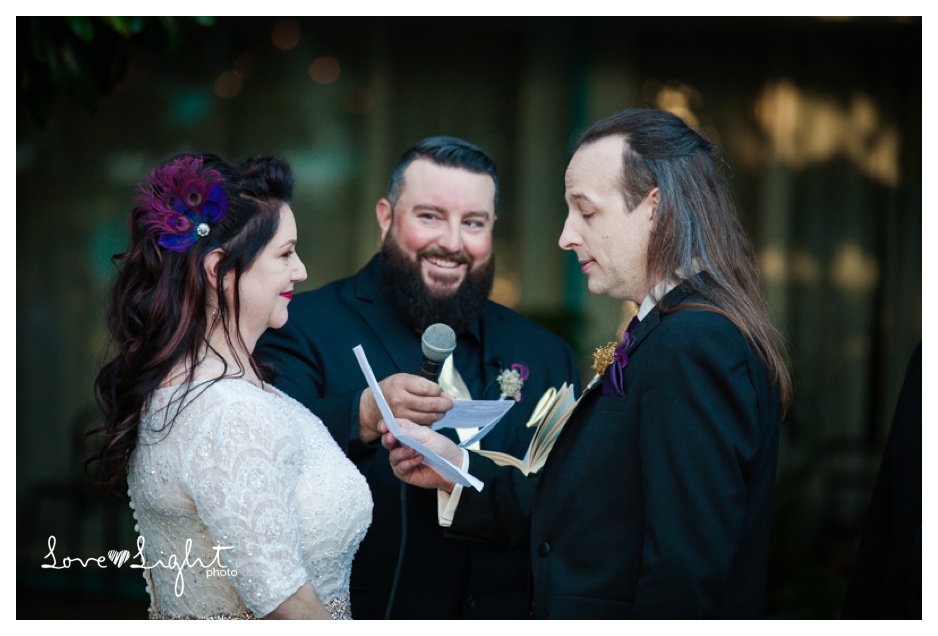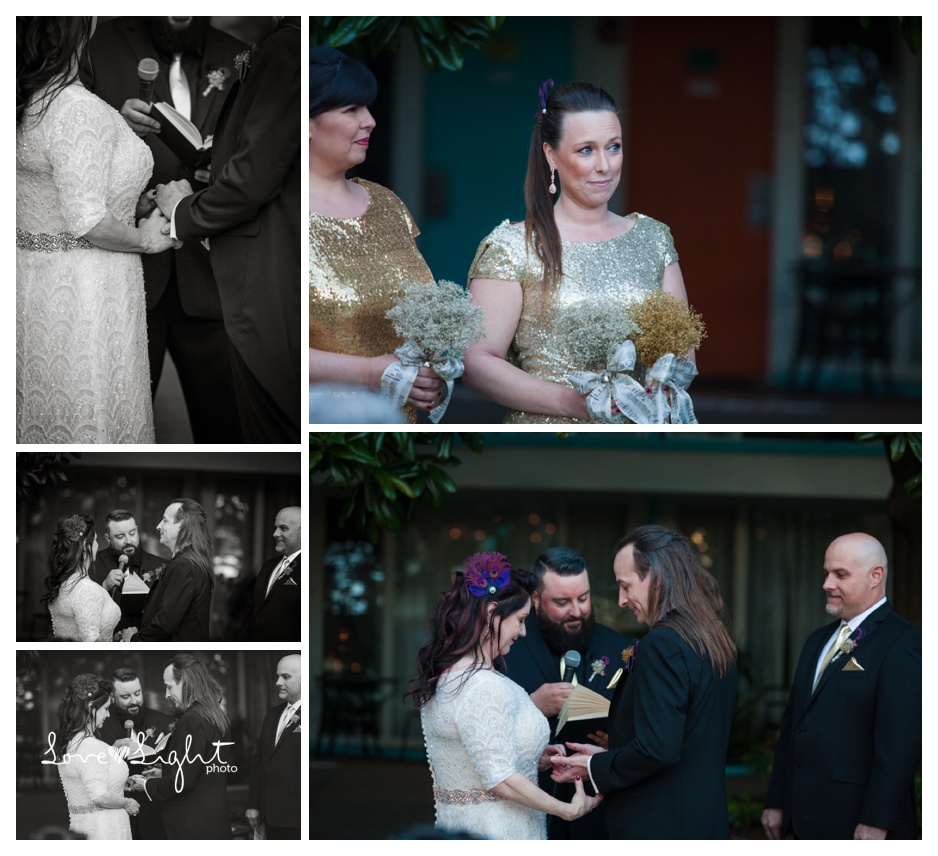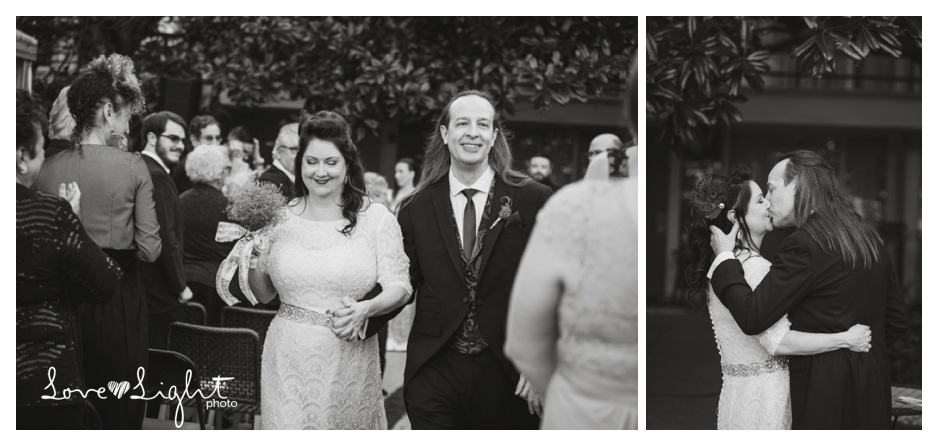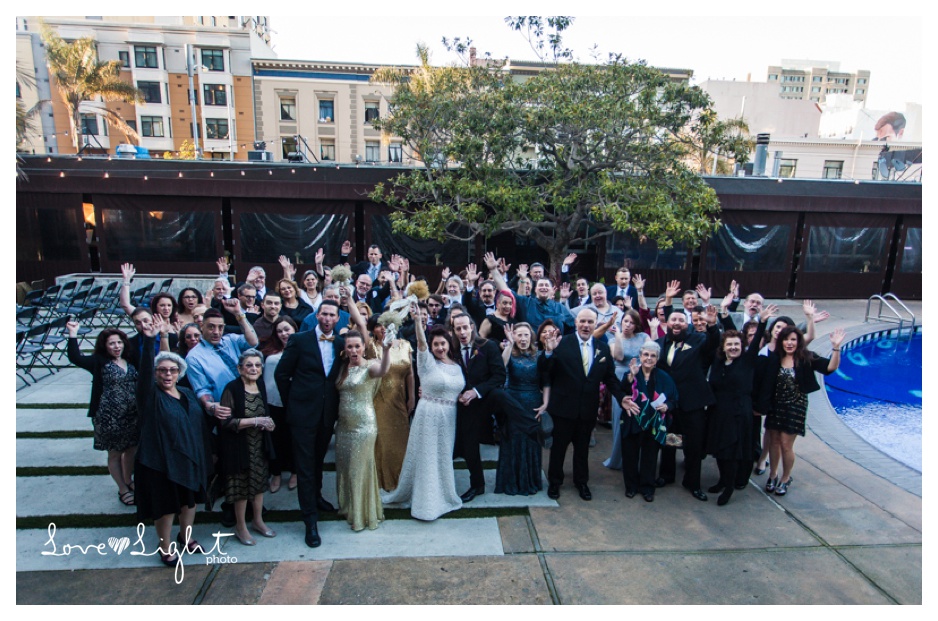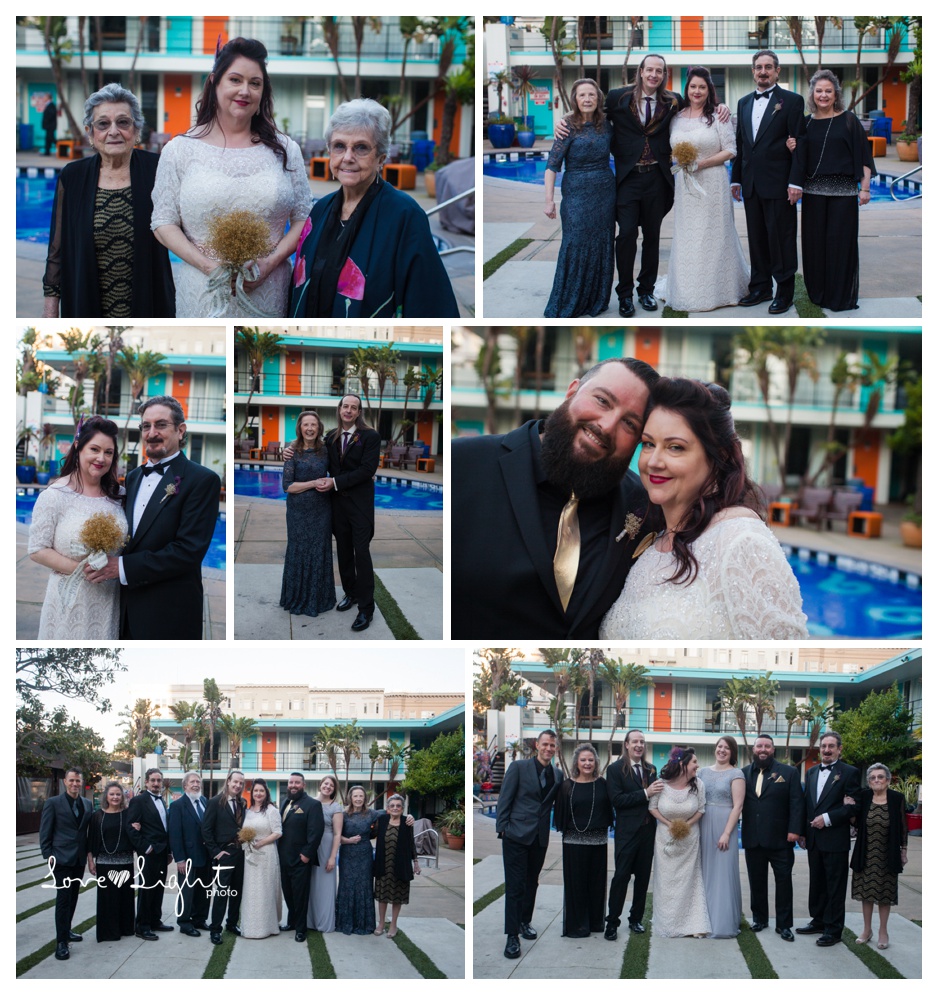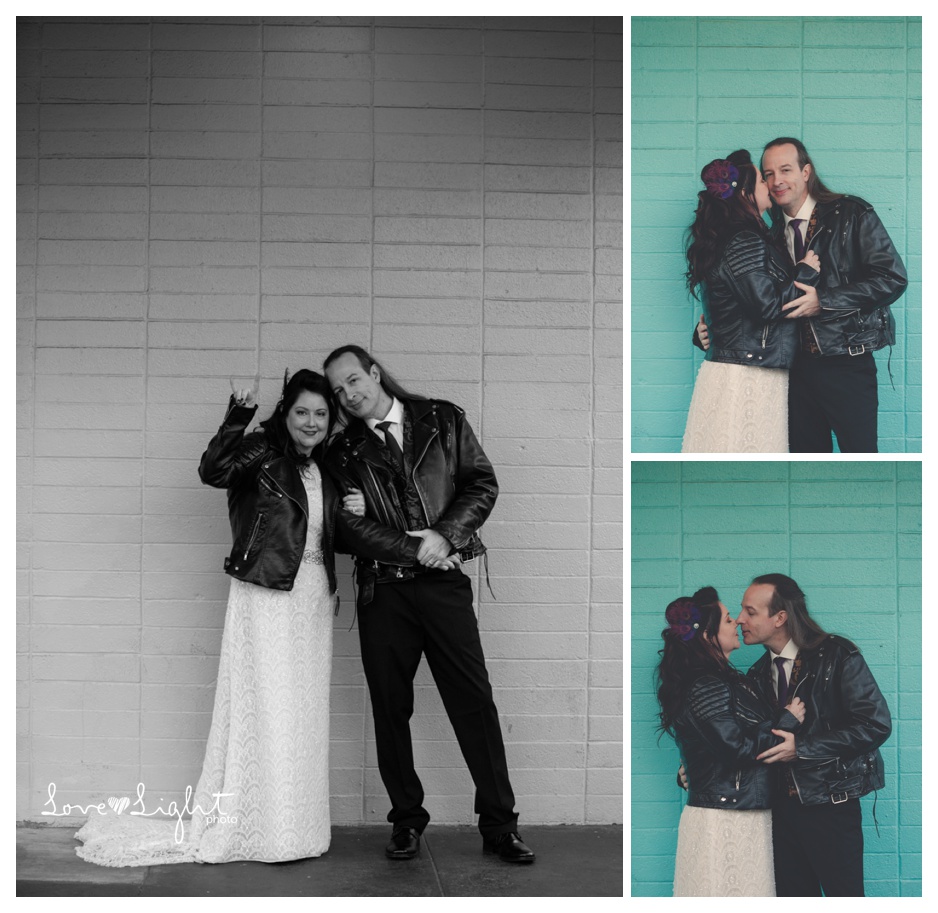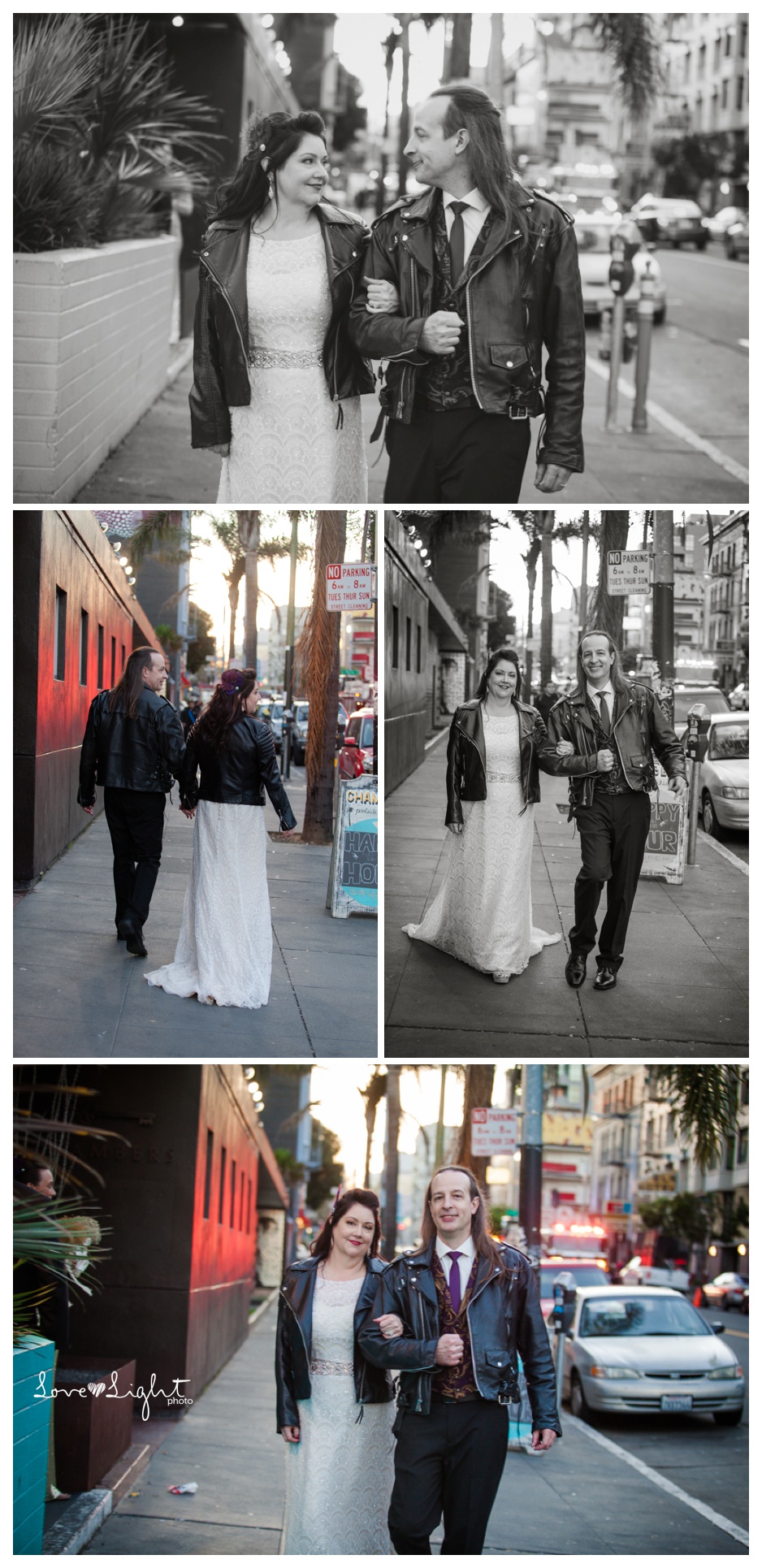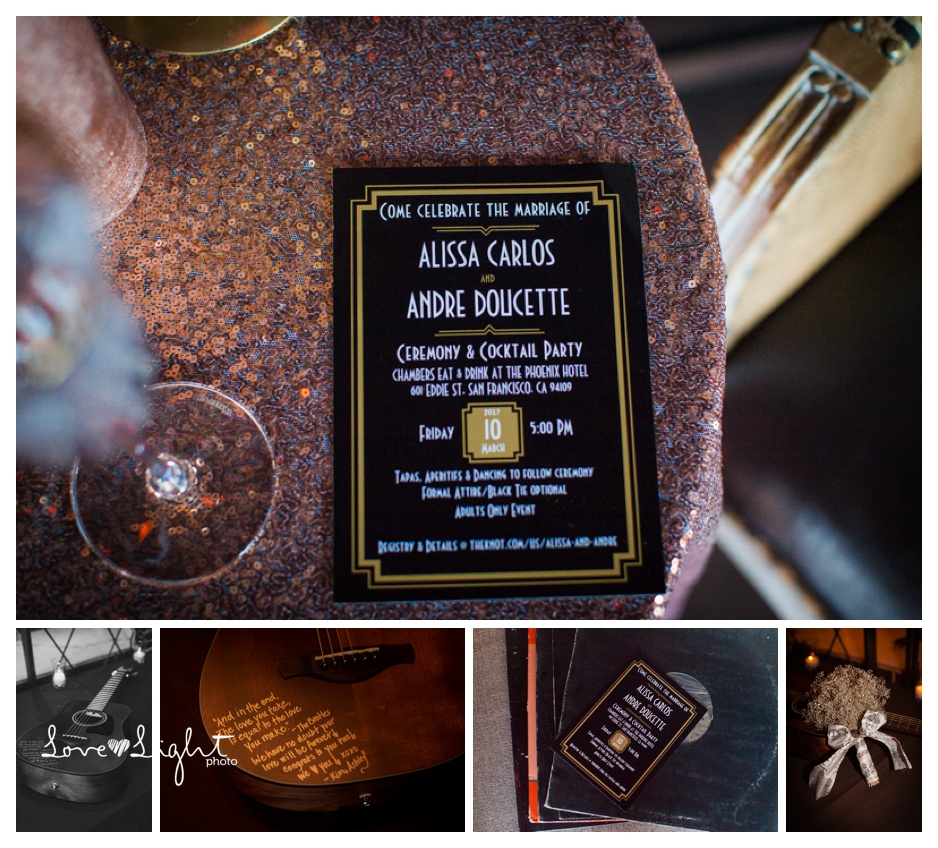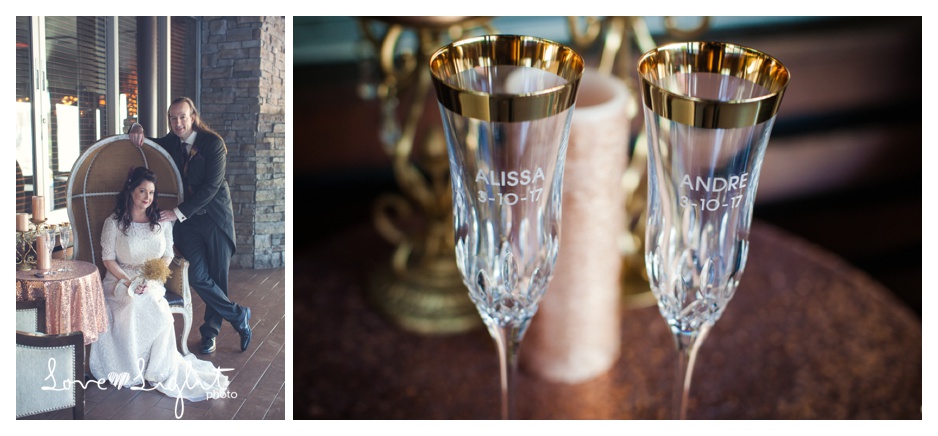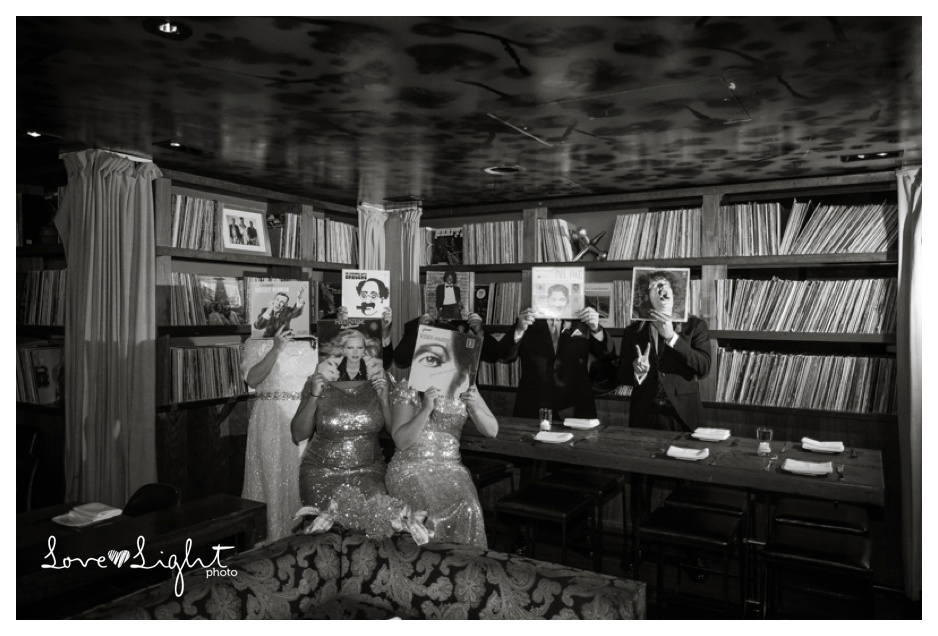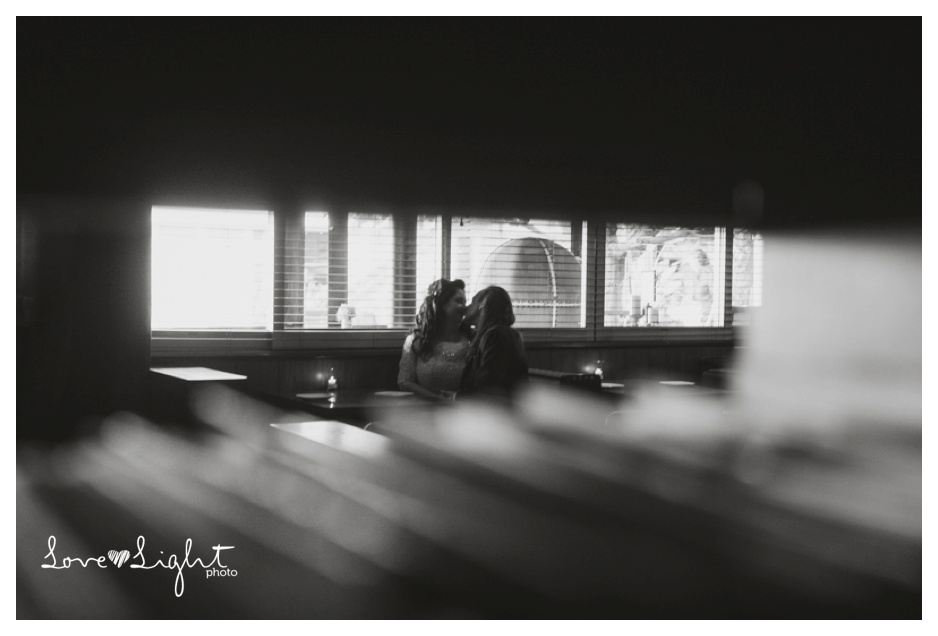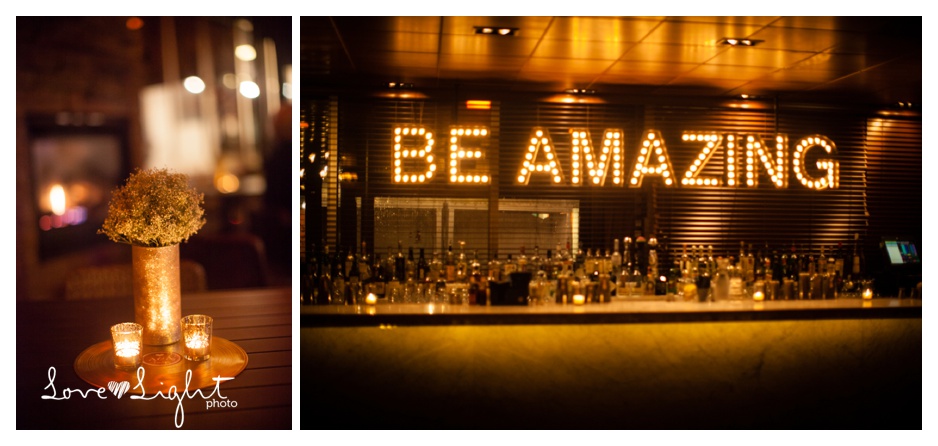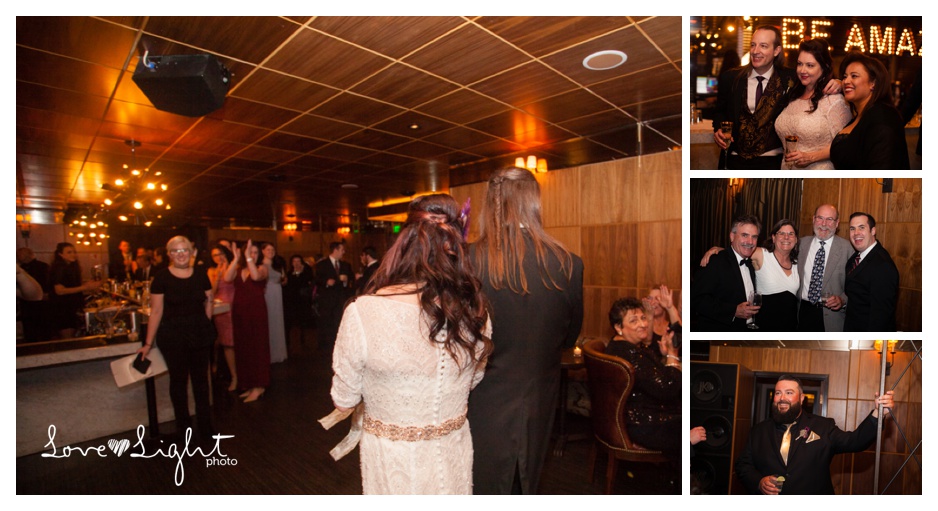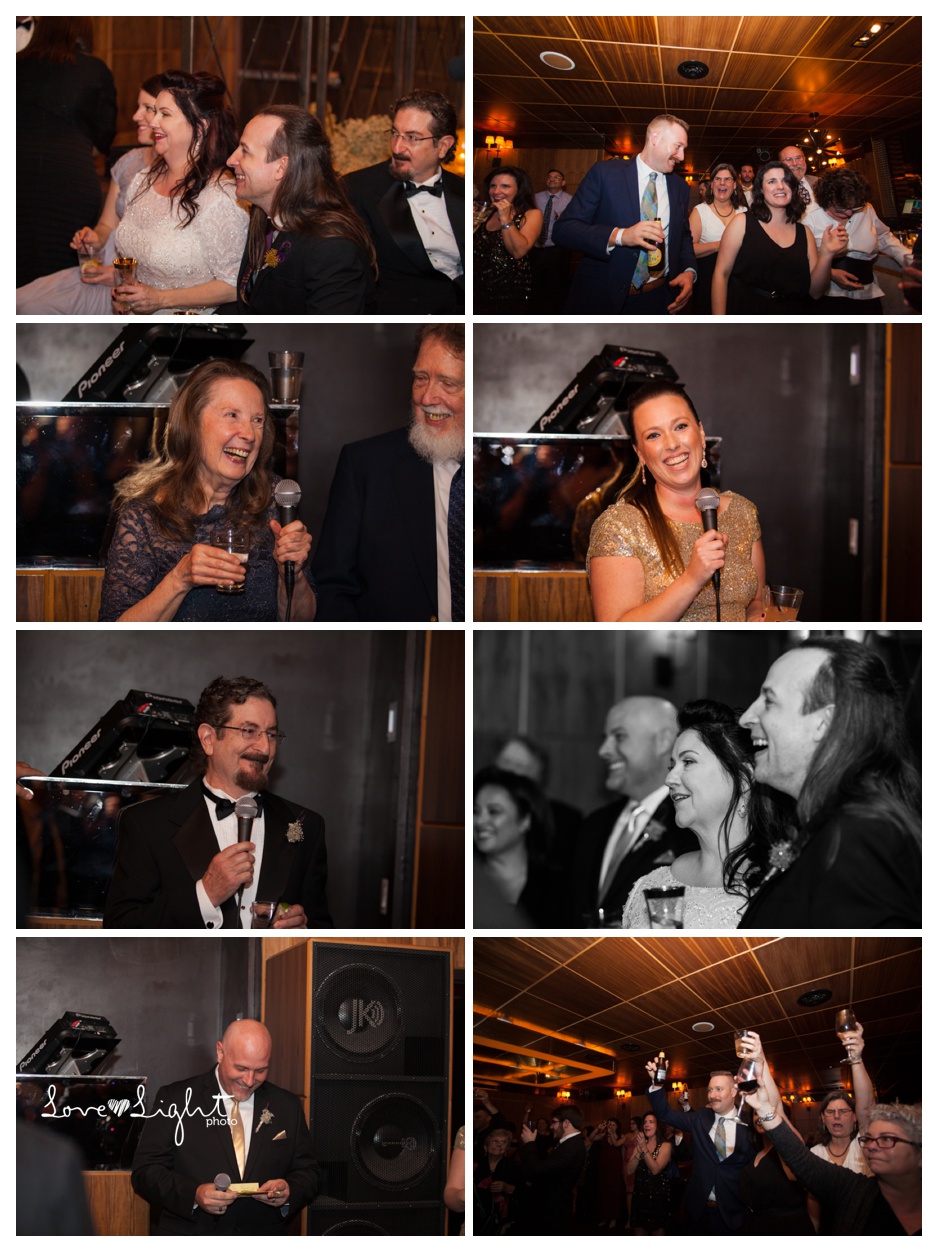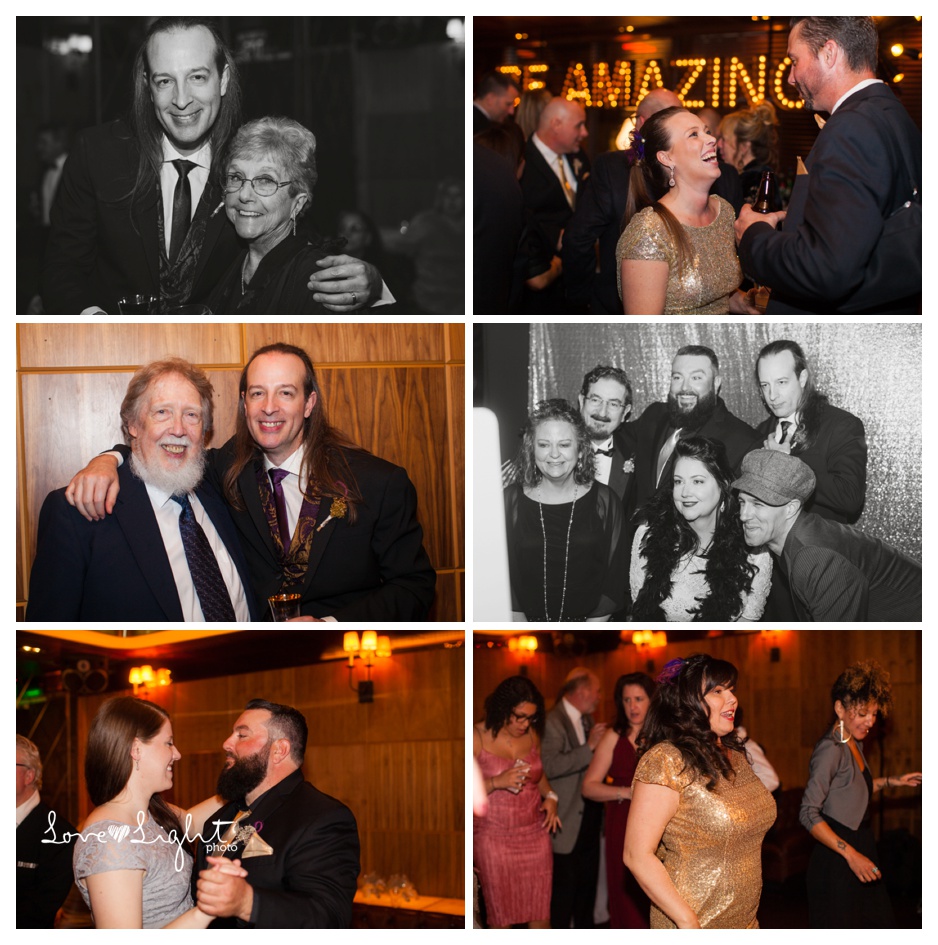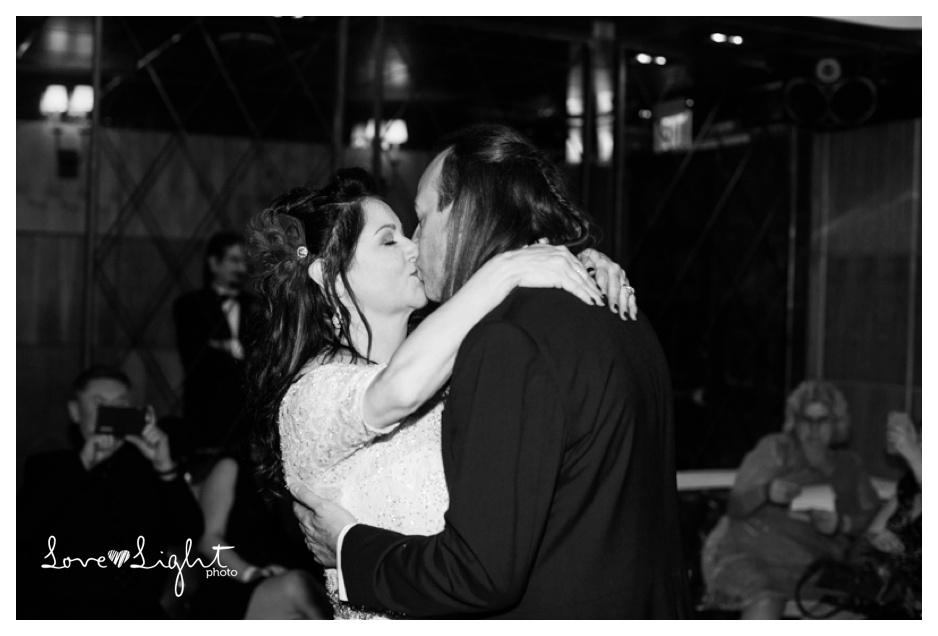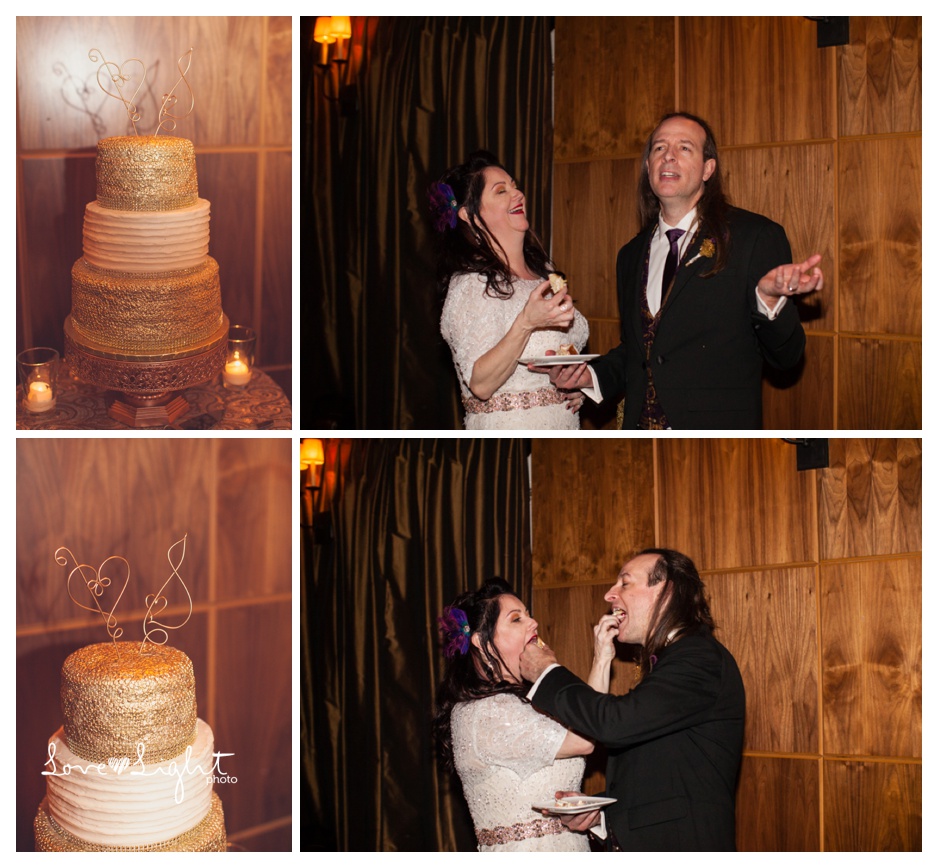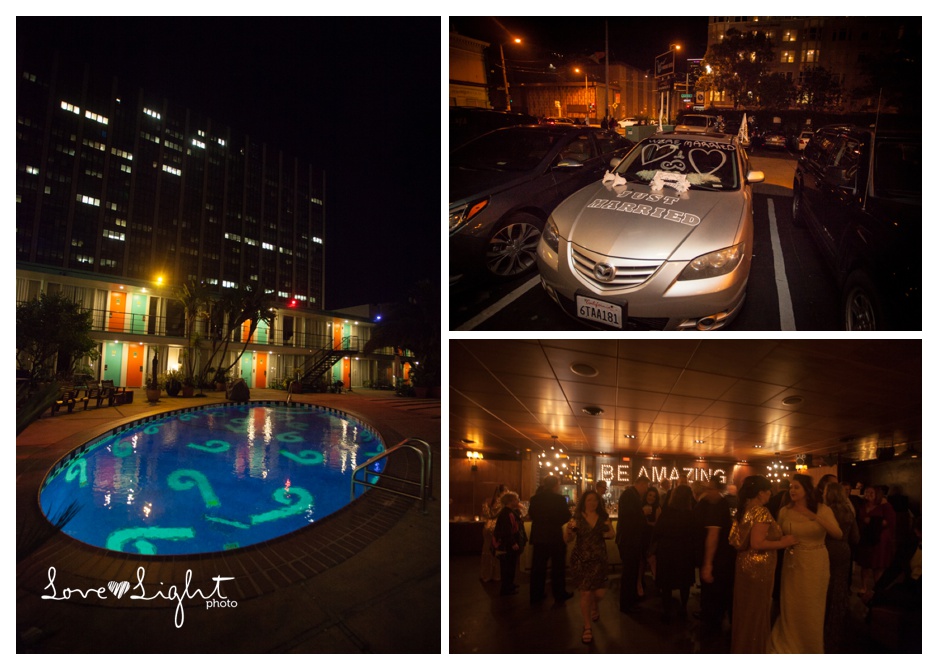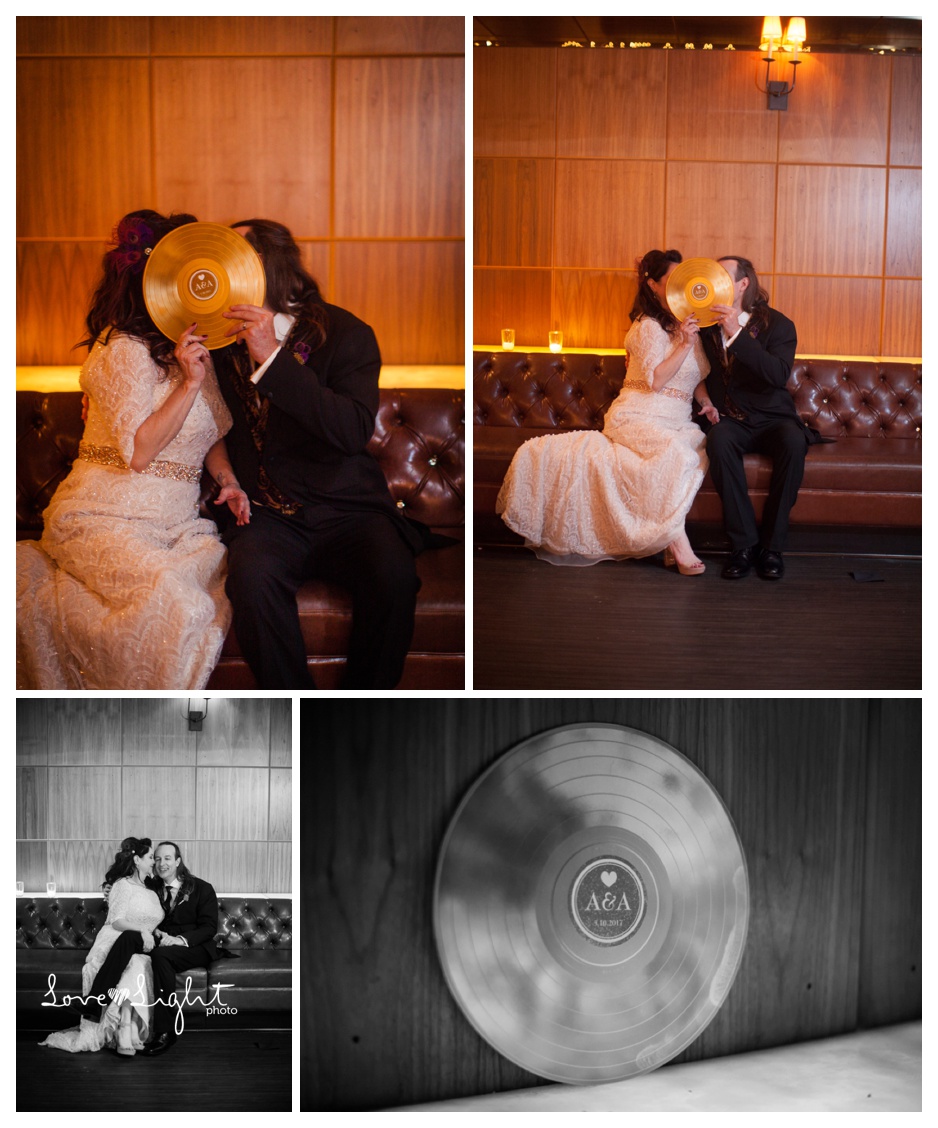 ---
I had an amazing time photographing these two lovebirds on their wedding day at Avio Vineyard in Sutter Creek. The venue was spectacular with views of the surrounding hill sides. It was an outdoor wedding and the weather was sweet and the couple was even sweeter! I know Marcus and Cheryl through a good friend and was honored that they chose me to be their photographer. They are such a great couple and I couldn't be happier for them. Gotta hand it to the internet for finding your true love-It really works!! It was an intimate garden ceremony and the reception was nigh time courtyard affair complete with a cigar bar! Congratulations Marcus and Cheryl!
---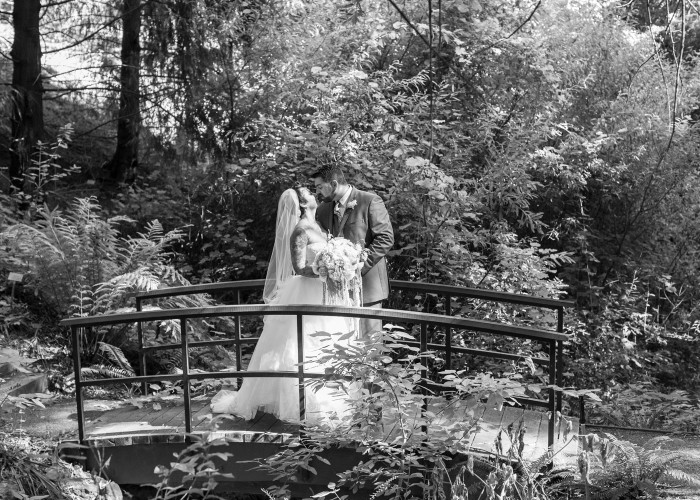 Their beautiful day started at the Lafayette Park Hotel, where both Corey and Sarah were getting ready for the big day. Sarah and her girls were having a fun time getting all dolled up and her mom was there to shed some tears for her beautiful daughter, you could tell how proud she was and it was just a lovely moment before we left the room for some portraits outside. The guys were having fun and keeping Corey relaxed and we had a great time doing the groomsmen shots. Sarah just looked stunning in her gown.  The ceremony was at the Redwood Grove at the Berkeley Botanical Gardens and it was such a majestic site. I love the redwoods and they bring such a peaceful calm and the feeling that you are amidst old nature souls. Corey and Sarah's ceremony was beautiful and it was so amazing seeing her processional to the site with her Dad and flower girls. Corey's three year old daughter, Dakota was one of the flower girls and I caught a sweet moment between father and daughter before the ceremony. The reception was in Benicia where I captured their gorgeous cake and flowers and first dance before my coverage was done. It was a whirlwind day but each site felt intimate and their love was so evident.  I wish you guys the best!!
---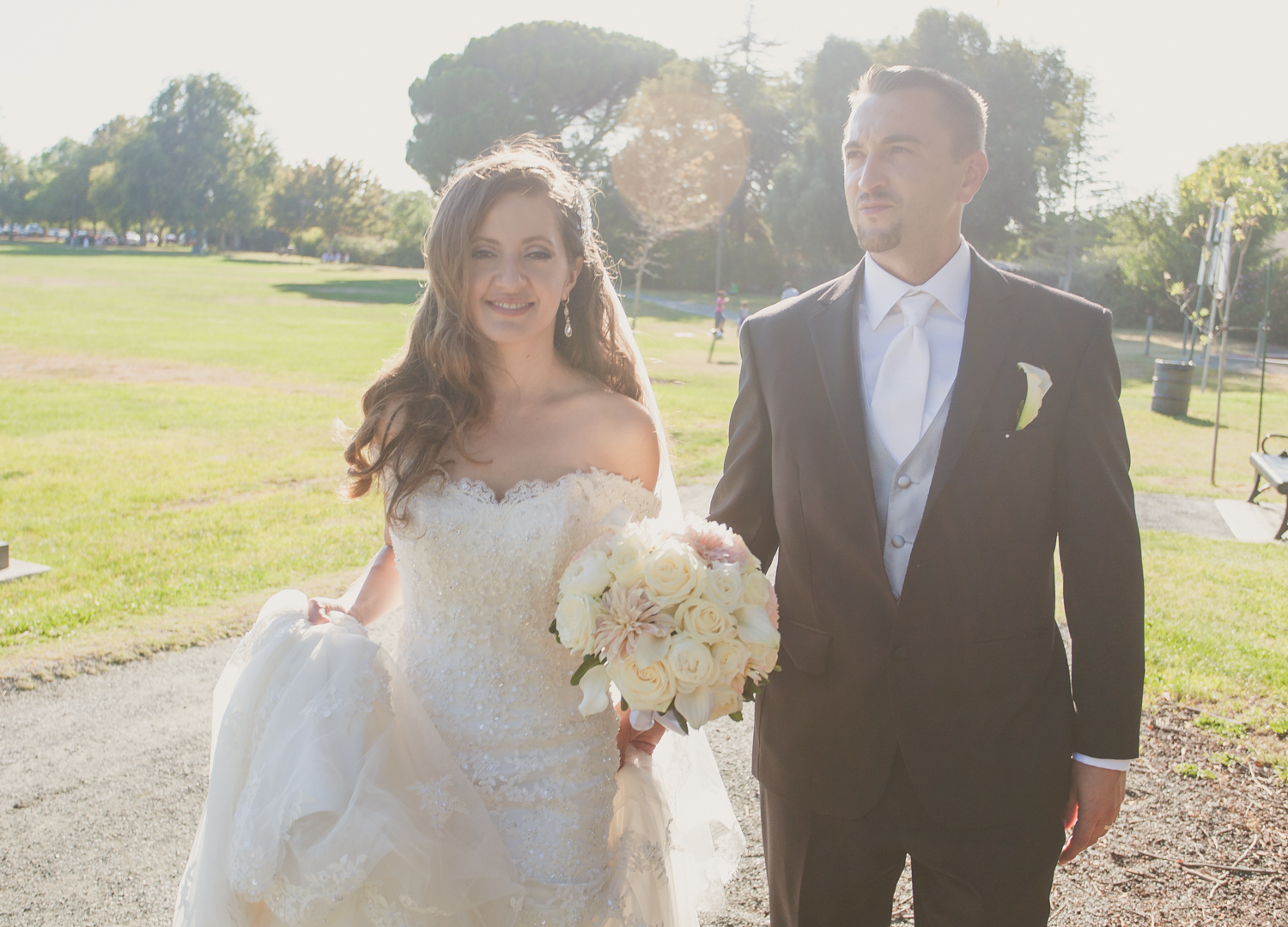 What a pleasure I had photographing such a lovely couple recently in Walnut Creek.  Florisela and Aaron got married in a typical Catholic fashion celebrating many beautiful traditions and ceremony rituals. All the flower girls were adorable and loved the camera not to mention the candy at the reception! They had a mariachi band at both the ceremony and the reception and the music was sensational and kept the day lively and fun. The bubble send off was so fun and made for some fun get away photos. Congratulations to the Baca's!!!
A special thanks to all the vendors:
Wedding Consultant: Carolyn Shepherd 
Florist: Jory's Flowers
Caterer: The Carvery
Photo booth: Greencheese Photobooth
Lighting: Bay Area uplighting
---
It was a hot day in the East Bay, and a hot, young. and so in love couple was getting married.  I loved the fact that Kathy's Aunt and Uncle not only provided the couple with a great getting ready spot, but they threw in a sweet red vintage mustang too!  I had never met the groom, as he was  in the military and stationed out of state right up until the wedding-so he had fun pretending that he was just one of the groomsmen for a second with me. As the groom and groomsmen had fun playing pool, Kathy was getting her wedding gown on just a room away. She looked absolutely stunning  and her Mom and Dad couldn't have been more proud.  The ceremony and reception was held at The Lonetree golfcourse in Antioch. The couple did not see each other until that moment when she came down the aisle and that moment was beautiful as Kenny's eyes lit up. Their love could not have been more apparent and I loved that they were high school sweethearts. They were both very silly and also so sweet that I know they are going to have a long happy life together as best friends.  For future reference, Brides do not have to help photographers to their car with their equipment!!!  Of course, I did not let her do that, but the offer was ridiculously sweet.  The night ended with a breathtaking sunset that I could not help but capture on my way out.
---

I was so excited to see Kayla and Chris again after photographing their engagement session. The day had finally come and their wedding ceremony was going to be at my childhood church, Community Presbyterian Church in Danville, better know as CPC. Kayla and Chris met at at their best friends's wedding and it was meant to be. They were best man and maid of honor and now it was their friends' turns to be best man and maid of honor and they took their roles very seriously. It was a such a fun wedding as the groom is a total comedian and the bride can't help but laugh. Kayla was so diy savvy and had made such wonderful details for the wedding. They also bought such thoughtful gifts for each other to incorporate as well. I love the key to my heart bouquet and boutonniere charms and the awesome superhero cufflinks. Their ceremony was in the beautiful little chapel and the lighting was amazing. I loved the moment they shared in the middle where they just hugged each other for awhile. Roses are in bloom at Heather Farms Garden Center Reception site and that is where Kayla and Chris continued the celebration and where the party started! We had fun photographing in the gardens and there were so many pretty spots to sit and walk and kiss!! The Heather Farms center is a great little place for a wedding and they did a great job decorating. I loved their little pink cake for them to cut and then each guest was given a tasty cupcake to indulge in. Dancing started after I left, but I am sure they had a blast. Thanks Kayla and Chris for having me as your photographer! Congratulations to you both!!
---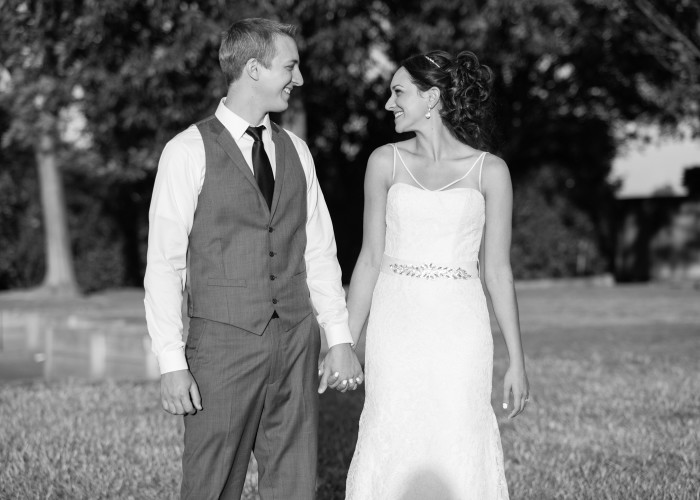 I had an amazing time at a lovely wedding in Dublin. What a sweet and gorgeous couple-both inside and out!! Stephanie and Erik met on CatholicMatch.com and their love for each other is just as strong as their faith. By their second date they knew it would be forever and now they have solidified that in front of God and all their friends and family at St. Raymond Catholic Church in Dublin.  In fact, Erik proposed to Stephanie  right in front of this very church beside the Mary Statue outside.  I was rewarded with the simple beauty and power of love as I photographed throughout the day. The bridesmaids and bride and I took some fun photos before the ceremony at the Shannon Community Center. The wind brought a little relief from the heat and a little lift to the extra long veil Stephanie wore. We got some beautiful sunset shots with their church in the background.  Their wedding day couldn't have gone more perfect! Cheers guys!!
---
Jessica and James were married at the Sorelle Winery in Stockton, California. As I drove towards the venue on the back country roads for miles, listening to love songs to get me in the mood I knew it was going to be a perfect wedding! The Sorelle Winery was an amazing little venue that had so many cute spots for photos and it's vintage charm made for the perfect setting. And on such a hot day-all the guests enjoyed their signature pink wine slushies. I met Jessica at C&T publishing when I was a in house photographer for them. She is a graphic designer-so she is also in the creative field-which I love, because she put a lovely effort into the details. The couple met through a mutual friend at a local watering hole and were instantly drawn toward each other. I love how Jessica's mom put it in here toast, "I heard him singing in the backseat of the car to her and I knew he was the one for her."-so sweet!! Jessica could not even look at her mom during the toast-for fear of uncontrollable tears!! James proposed to Jessica on his birthday exclaiming it was the best birthday present he could have gotten. They are truly in love and I could see that they will keep each other smiling.
Thanks to all the vendors that helped make this wedding a smash!
Venue: Sorelle Winery
DJ: Dave Metildi
Hair stylist: Kayla Kruger
Makeup artist: Courtney Gurash
Florist: Ericka Skinner
Caterer: Tin Roof Catering
Dress:Â  Allure Bridal
---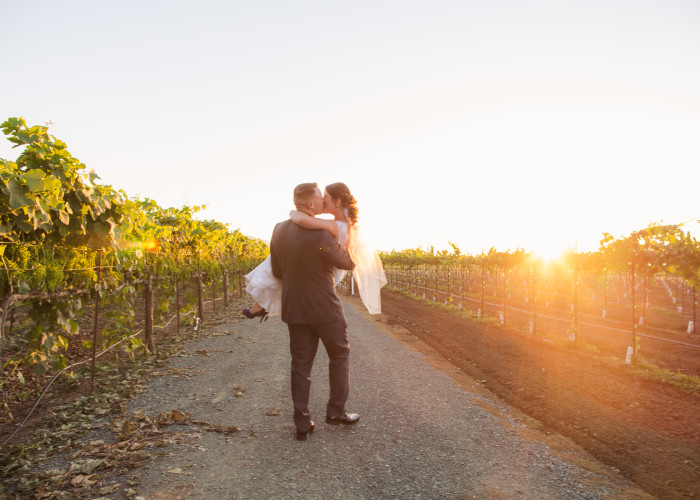 Breanna and Brandon's wedding was as elegant as it was charming.The setting could not have been more majesic at an amazing private estate called Tamayo Family Vineyards in Brentwood, California. I was lucky to have my great friend and fellow photographer, Anja Ulfeldt by my side, to give this wedding the complete coverage it deserved. We had a blast photographing at this venue with it's European charm and picturesque gardens and vineyards. The adorable couple met in a college speech class and there was an instant connection.   This couple was so much in love and sooooo comfortable in front of the camera. Forget speech, I think they might of taken some modeling classes before their wedding-they were that good!! Here's to Breanndon! Wishing them a wonderful life and a great start to their marriage over on the east coast!
The main room at the estate had a beautiful white baby grand piano, so Brandon, a self-taught piano player could not help himself but sit down and play some relaxing pre-wedding songs!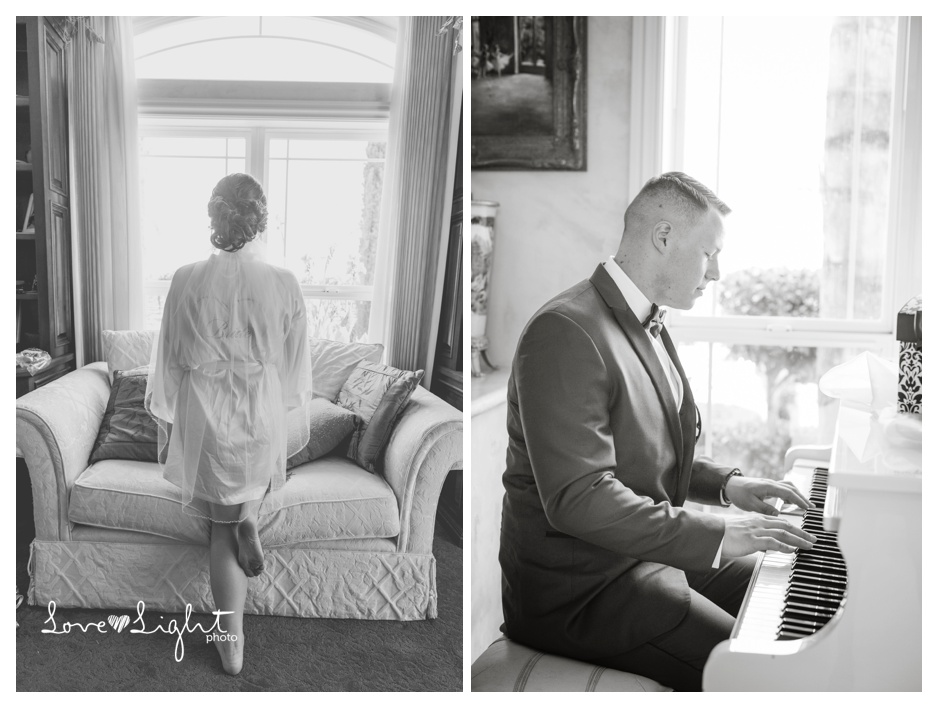 Breanna's dress was amazing-I am loving all the lace and it fit her perfectly! The paintings inside the estate were phenomenal and made for great props in the photos!
I love these shoes!! Purple with sparkle!!
It was so sweet to watch her Dad's first look, he was so patient waiting behind the door and when he opened it and saw his daughter the tears started to swell. I love those moments!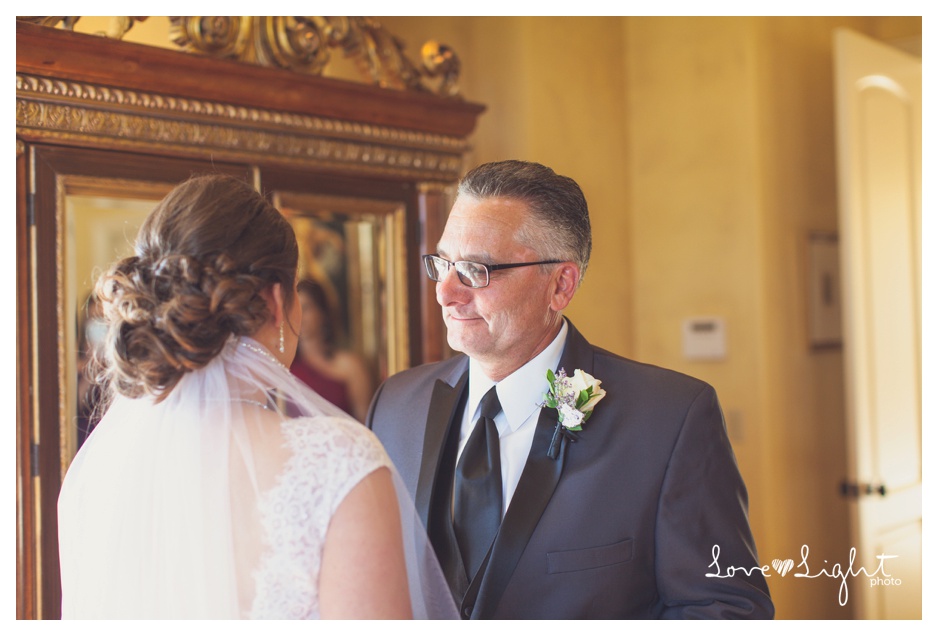 The estate had an amazing wine cellar and it was a great spot for Anja to capture the men before going outside.
Breanna was a real life venus de milo and she looked exquisite in the midst of this Italian charm.
Brandon was very popular with the flower girls and the guys had a blast with their pre-ceremony shots!
The ceremony was perfect and set in the shade of nice big trees during the hot day and this couple was so happy walking down the aisle together during the recession.
You can tell this brother and sister are close, I love it when people close their eyes when they hug!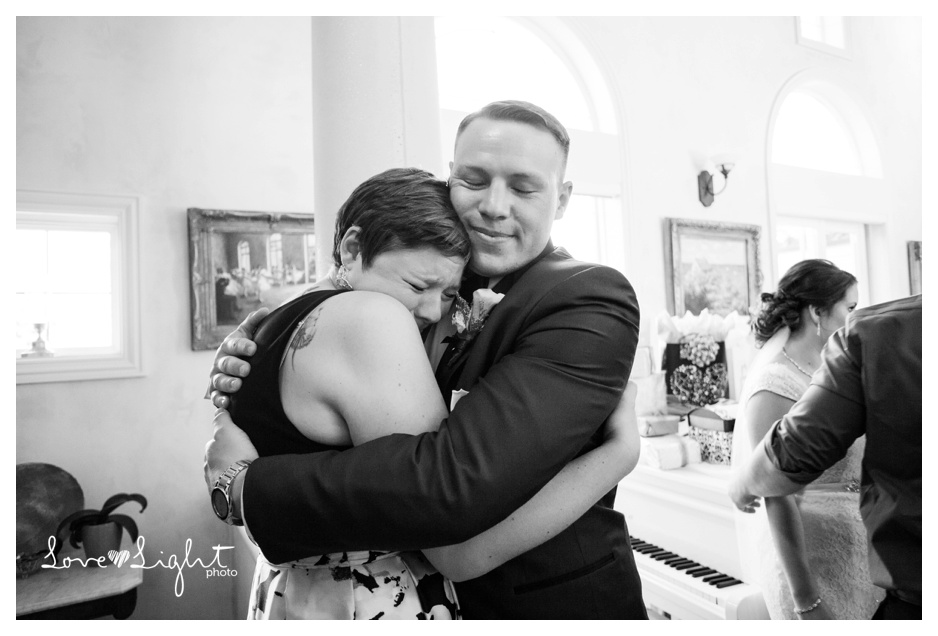 You got to love entire wedding group shots-shot from a private movie theatre balcany.
I love it when family group photos get silly!!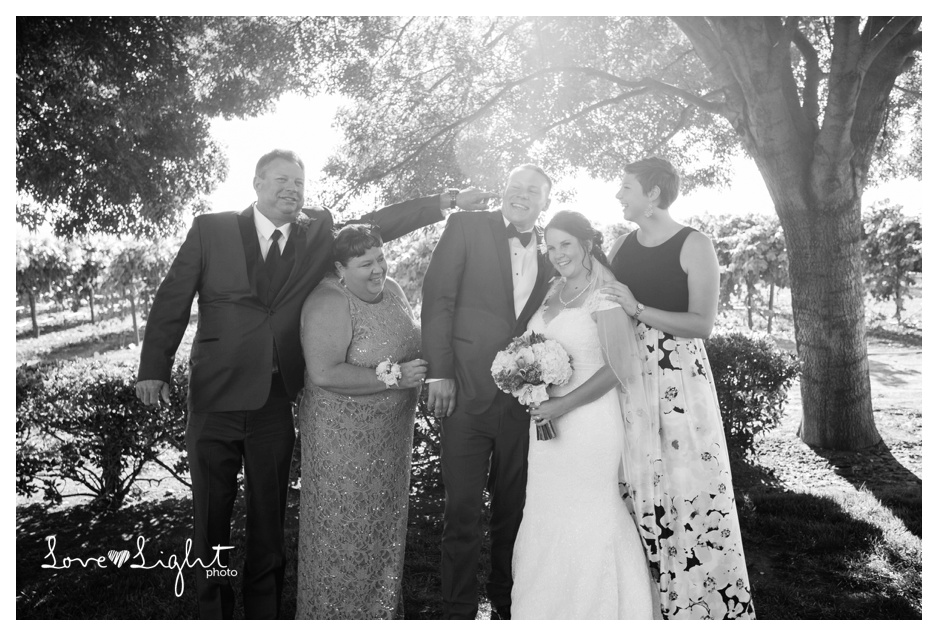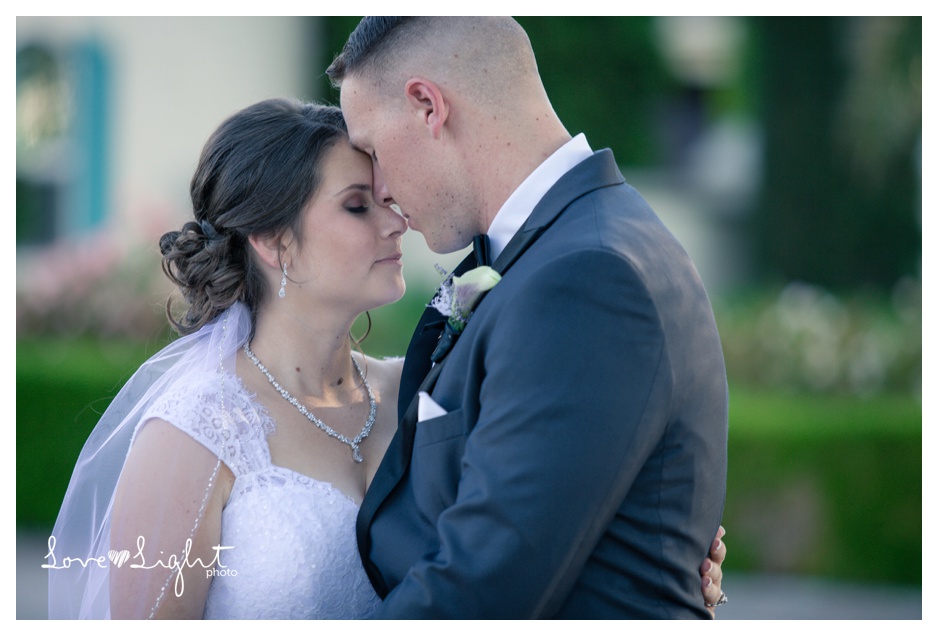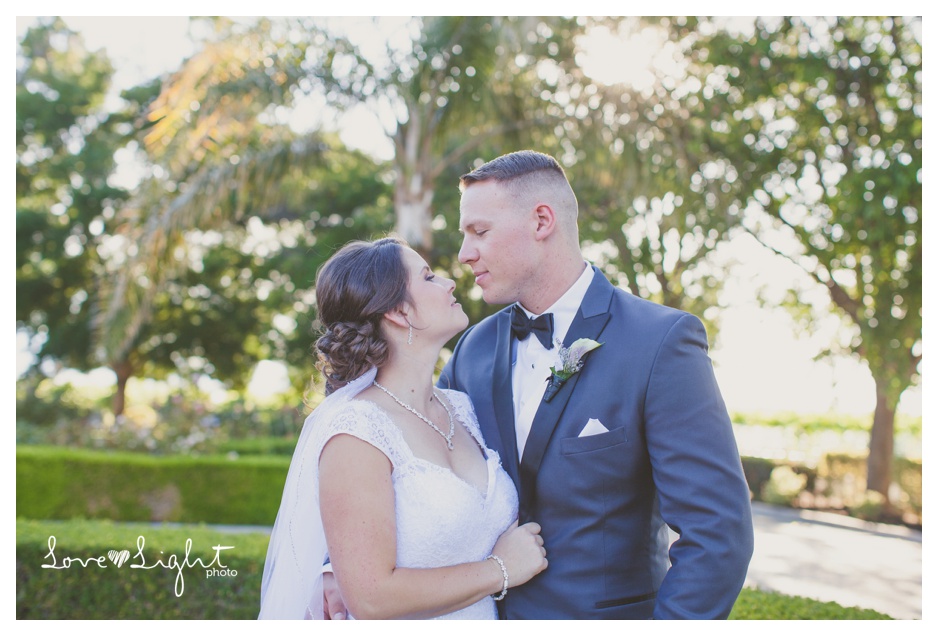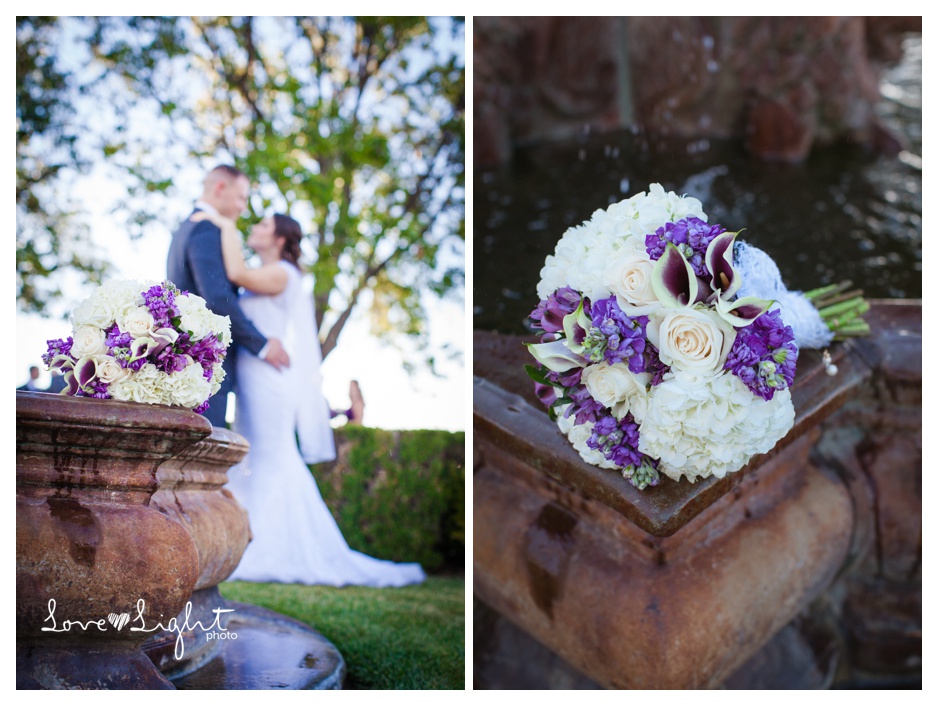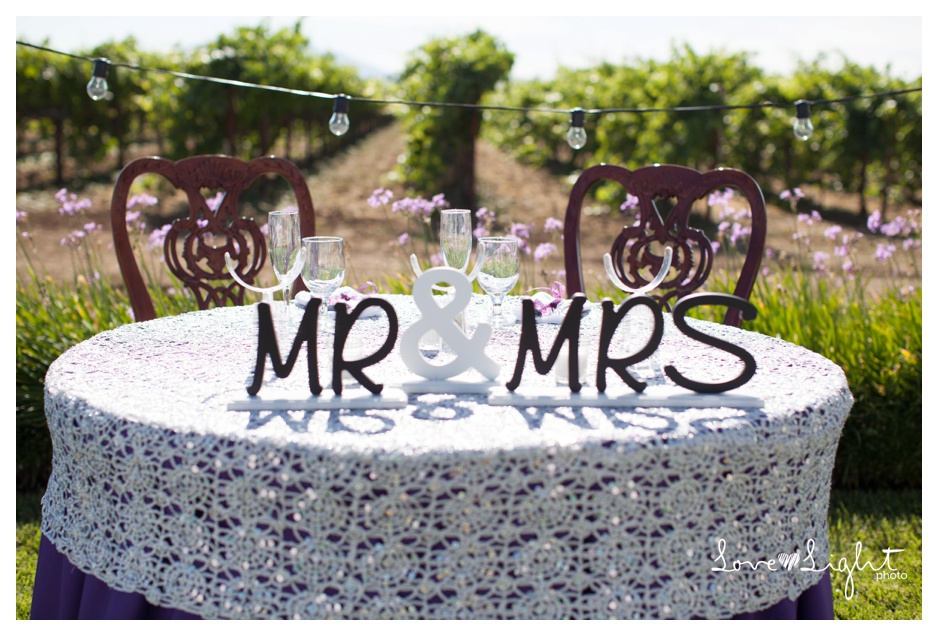 The vineyard and estate made for a great backdrop for the reception and I love sweetheart tables!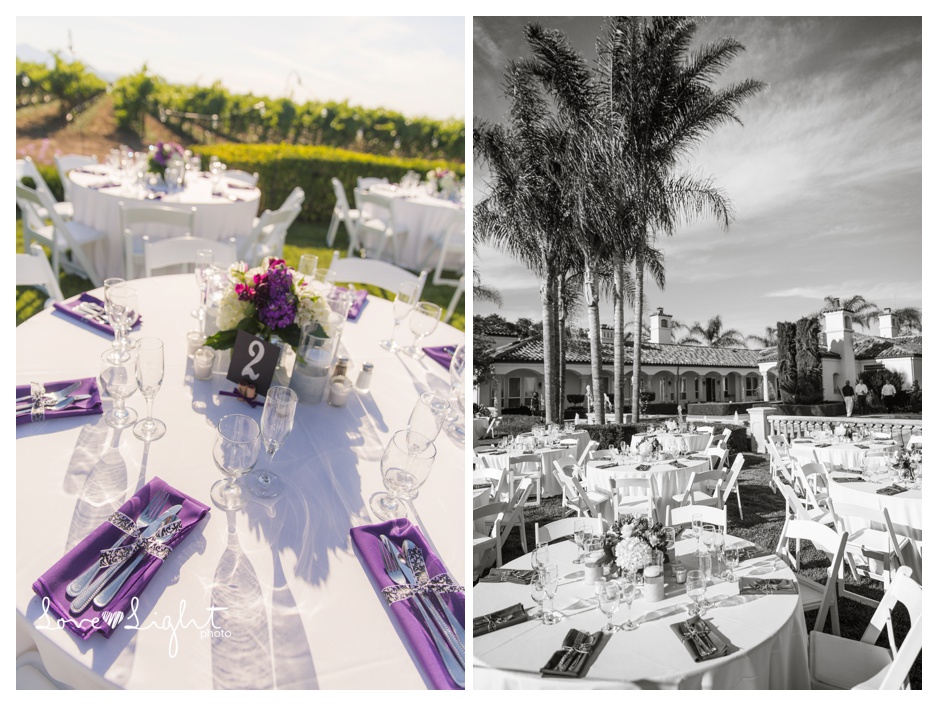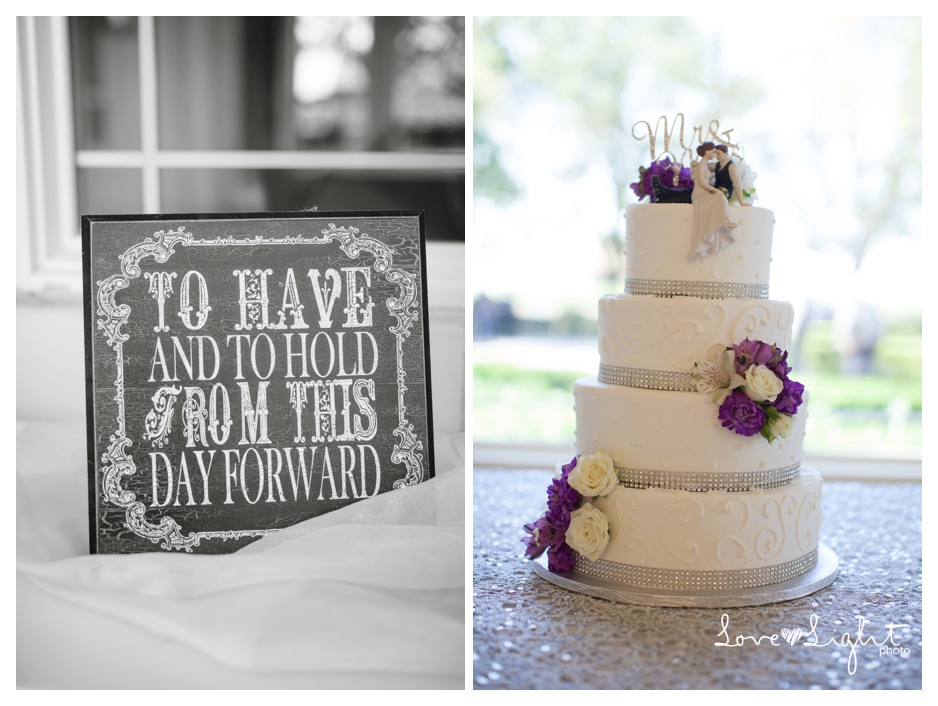 The couple immediately went into their first dance after being introduced to the reception and it was such a lovely first dance with all the love and sparkly pool waves and stunning statue and columns.
I love photographing couples in vineyards at sunset, such a romantic setting and then we also had Mt. Diablo in the background.
                                                           As the sun went down, the party got started and everything looked amazing under the disco lights.
I was so excited when I saw sparkler send off in Breanna's timeline and couldn't wait to try these sparkler photo of the bride and groom at the end of the night. It was the perfect sparkly ending to a amazing day!
Special thanks to all the vendors!
Venue: Tamayo Vineyard Estate
Wedding dress: Allure Romance
Shoes: Nina
Florist: Ribbons and Roses
Hair and makeup: Rachelle Kekic
Caterer: Derry Englund
Cake: T L Cakes
Coordinator: Sophie and Sarah Tamayo
Photographer: Christina Carty-Francis and Anja Ulfeldt