Tag: Lovelight Photo
---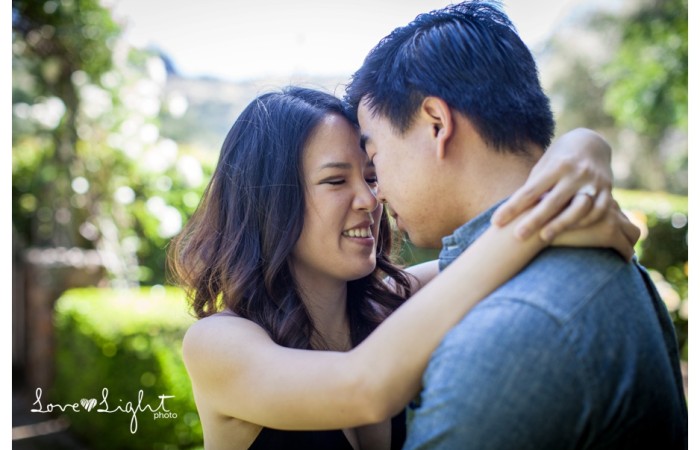 When  The Yes Girls  contacted me to see if I was available to shoot another proposal in the bay area-I was super excited! I just knew a few things about the couple and I was just excited to meet them and hear about how they met and just witness the proposal. May 1st was the big day and driving though the backroads in Napa in late Spring is quite a lovely experience! I was so happy to be headed to a surprise proposal at Pine ridge Vineyards to document the moment. Edward met Diana online and they really hit it off. They enjoy playing cards tother and Diana is a real card shark-so Edward's proposal theme was based on that. It was so cute-there were cards that had wonderfully emotional expressions of love on them and the King had the words, "will you marry me?" There were beautiful red flowers all over the table designed by Urban Botanica  and Pine Ridge Vineyards had set up a wine tasting and cheese board to enjoy. Edward did a great job keeping it a surprise and Diana looked so thrilled to finally say be able to say yes! She told me later that a psychic and her friend had a feeling that Edward would propose this weekend! They were not wrong!! Congratulations to the bride and groom to be!! You can see the San Francisco proposal I did with The Yes Girls  here: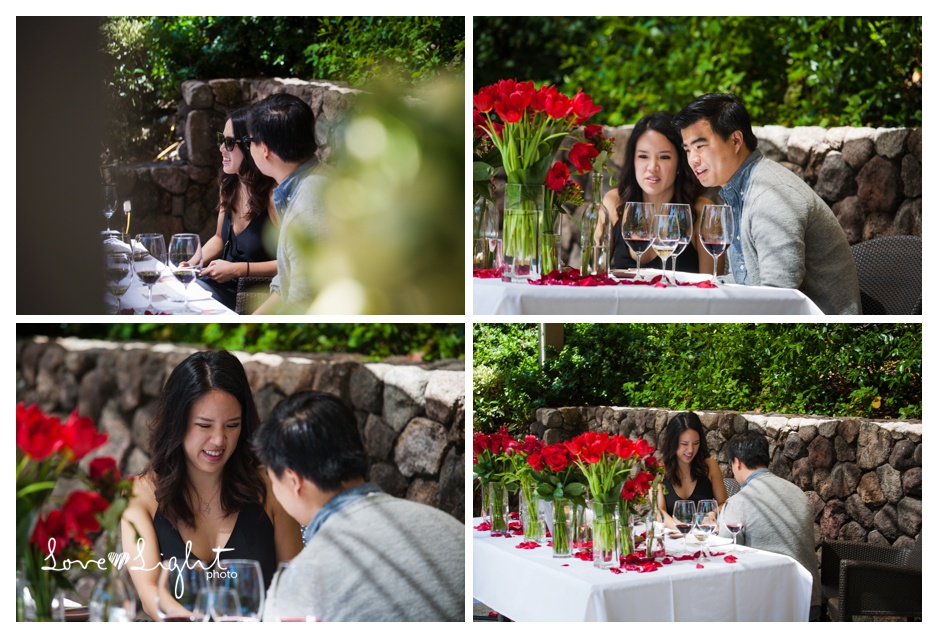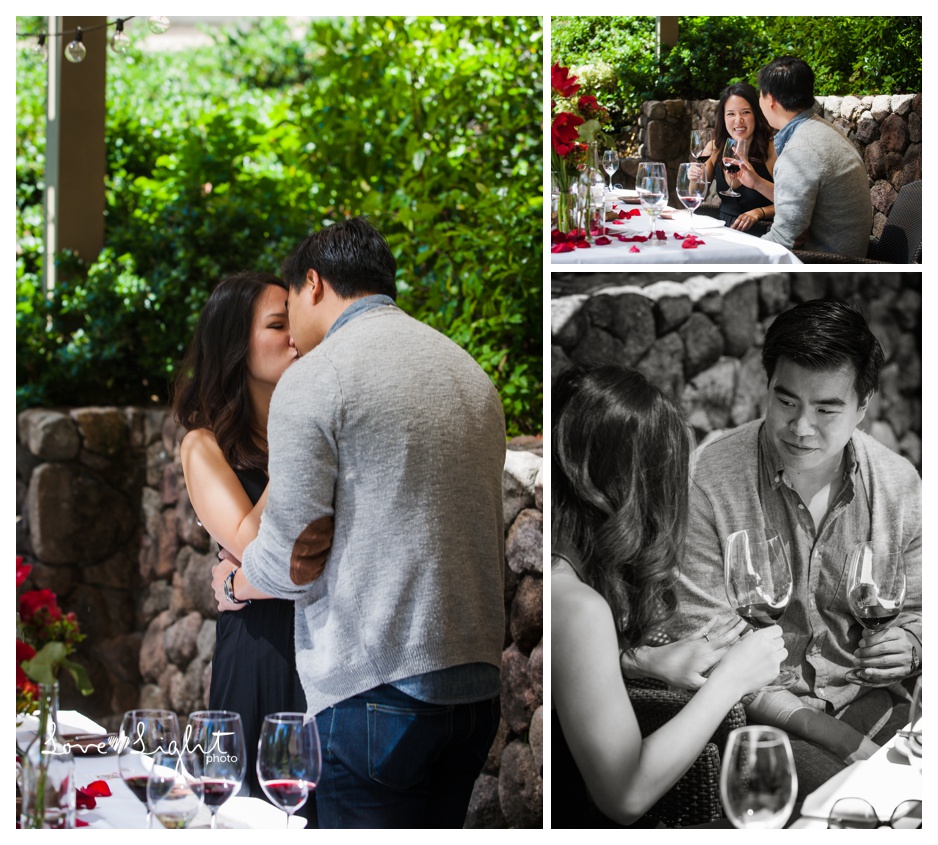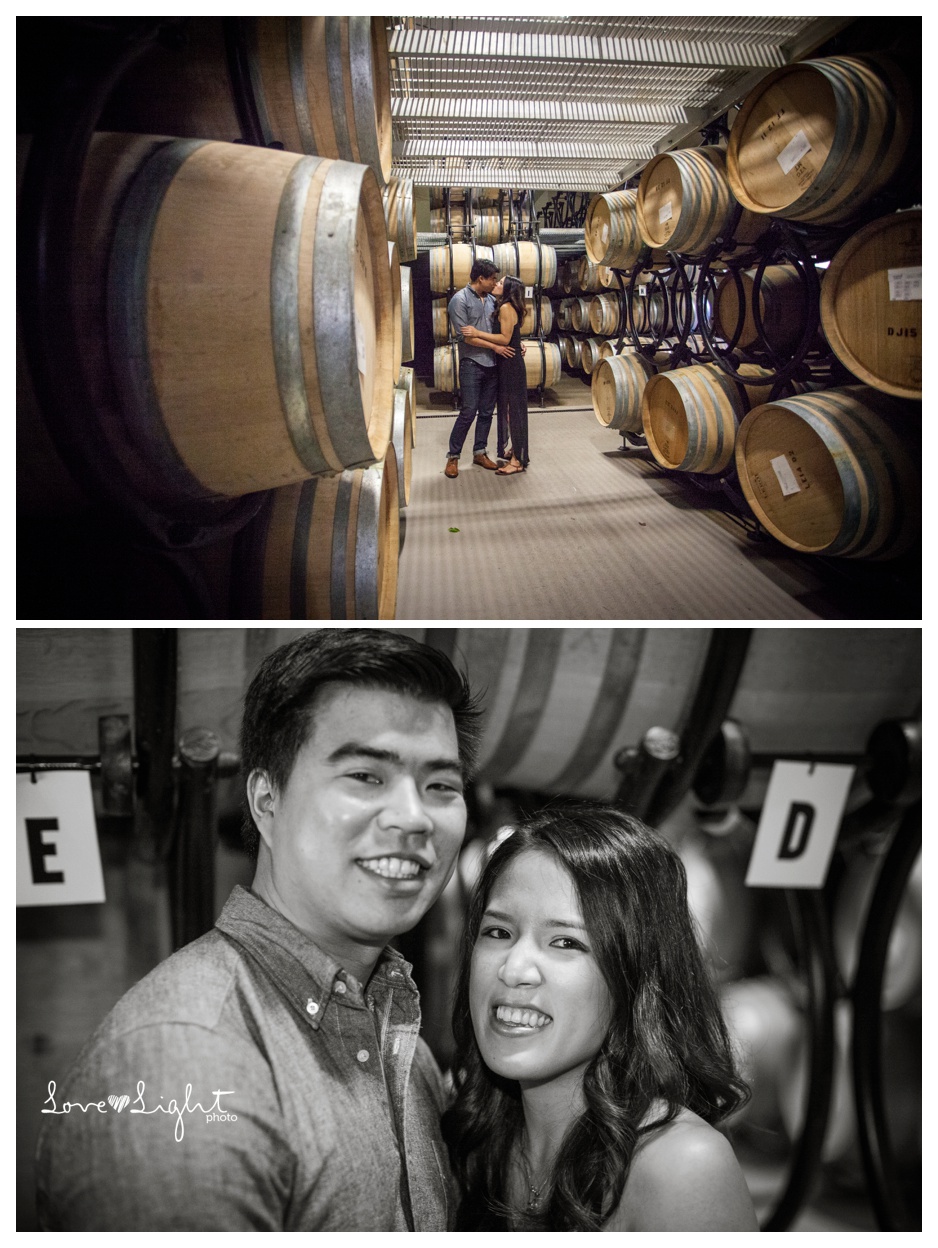 ---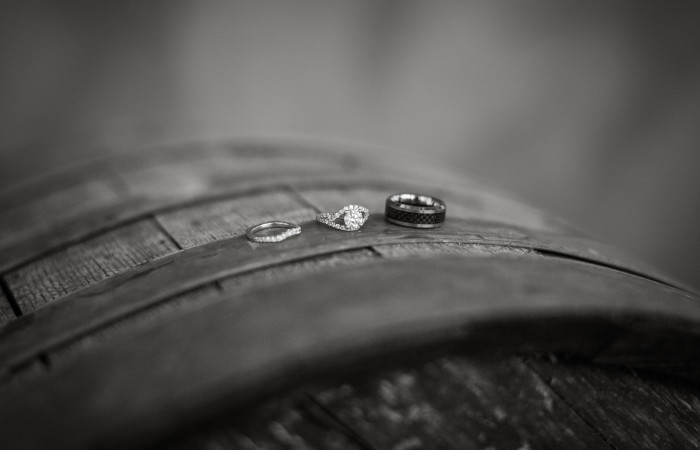 I had an amazing time photographing these two lovebirds on their wedding day at Avio Vineyard in Sutter Creek. The venue was spectacular with views of the surrounding hill sides. It was an outdoor wedding and the weather was sweet and the couple was even sweeter! I know Marcus and Cheryl through a good friend and was honored that they chose me to be their photographer. They are such a great couple and I couldn't be happier for them. Gotta hand it to the internet for finding your true love-It really works!! It was an intimate garden ceremony and the reception was nigh time courtyard affair complete with a cigar bar! Congratulations Marcus and Cheryl!
---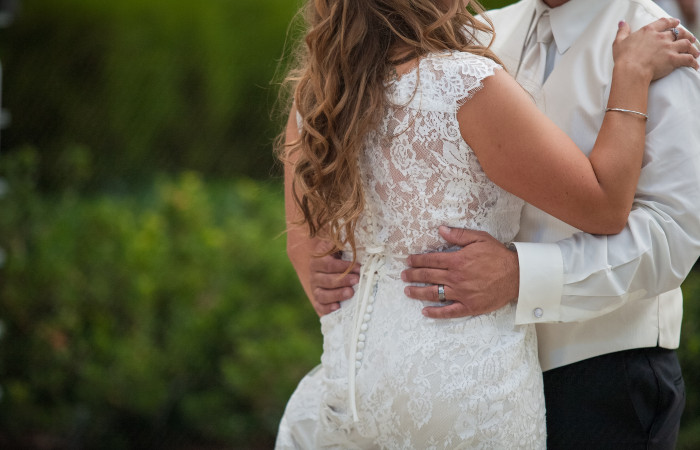 Jessica and James were married at the Sorelle Winery in Stockton, California. As I drove towards the venue on the back country roads for miles, listening to love songs to get me in the mood I knew it was going to be a perfect wedding! The Sorelle Winery was an amazing little venue that had so many cute spots for photos and it's vintage charm made for the perfect setting. And on such a hot day-all the guests enjoyed their signature pink wine slushies. I met Jessica at C&T publishing when I was a in house photographer for them. She is a graphic designer-so she is also in the creative field-which I love, because she put a lovely effort into the details. The couple met through a mutual friend at a local watering hole and were instantly drawn toward each other. I love how Jessica's mom put it in here toast, "I heard him singing in the backseat of the car to her and I knew he was the one for her."-so sweet!! Jessica could not even look at her mom during the toast-for fear of uncontrollable tears!! James proposed to Jessica on his birthday exclaiming it was the best birthday present he could have gotten. They are truly in love and I could see that they will keep each other smiling.
Thanks to all the vendors that helped make this wedding a smash!
Venue: Sorelle Winery
DJ: Dave Metildi
Hair stylist: Kayla Kruger
Makeup artist: Courtney Gurash
Florist: Ericka Skinner
Caterer: Tin Roof Catering
Dress:  Allure Bridal