Tag: Vineyard
---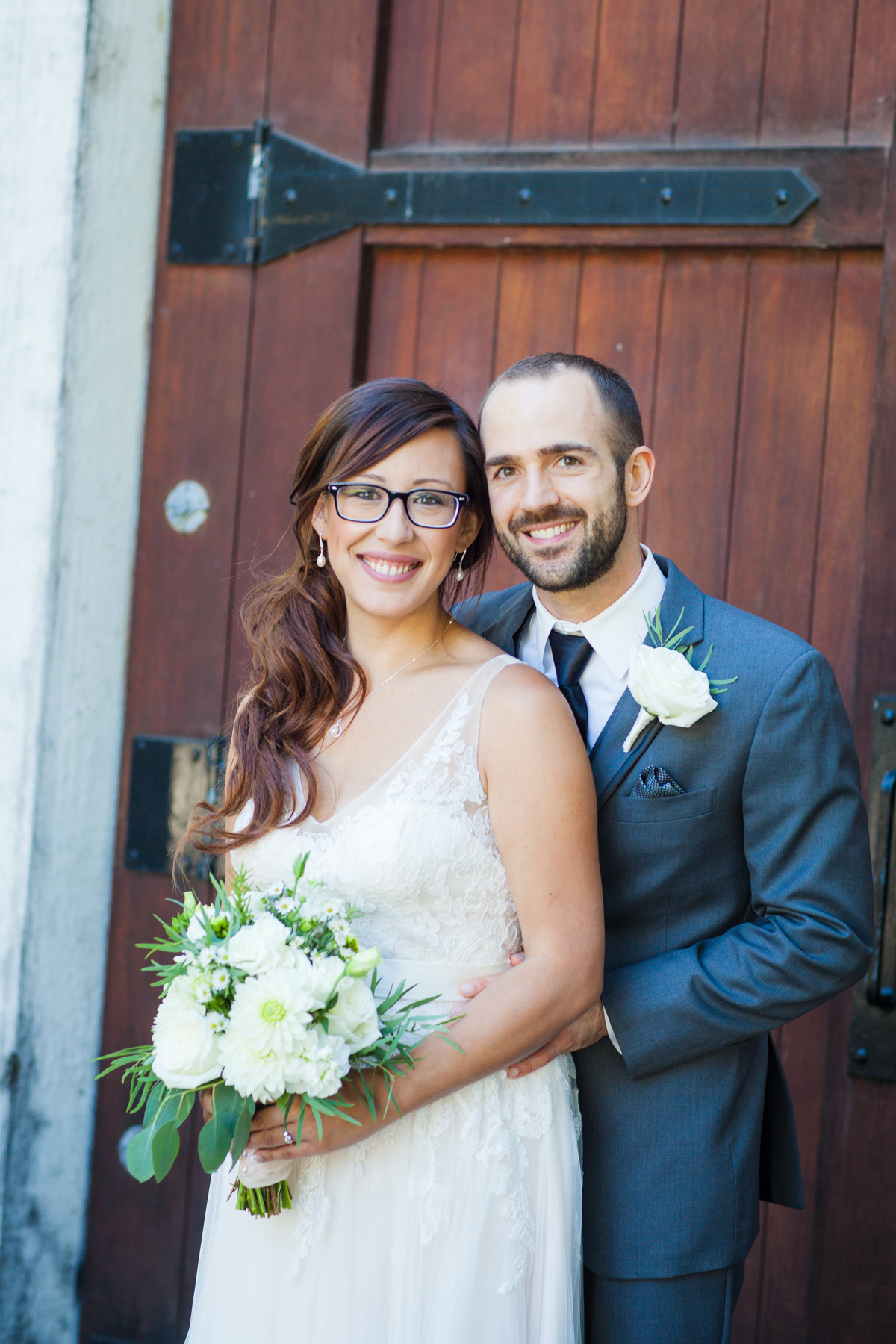 Sydney and Christopher began dating two years ago, finally finding each other on Eharmony they instantly hit it off on their first date realizing they both had a love for dinosaurs. From then it was many dates and trips together to Tahoe, Disneyland and Australia to solidify their amazing bond. Though Chris spilled the beans about purchasing an engagement ring at Disneyland , he was still able to surprise Sydney weeks later on a wine tasting trip to Wente Vineyards with a romantic proposal. It is stories like theses that make me wonder what people ever did without the internet-right??!!! Congratulations Sydney and Chris!!
A special thanks to the vendors:
DJ: 21st century sounds-Arren
Hair and makeup: Status Salon
Flowers:Rosebud floral designs-Misty Wainwright
Venue: Wente Vineyards
---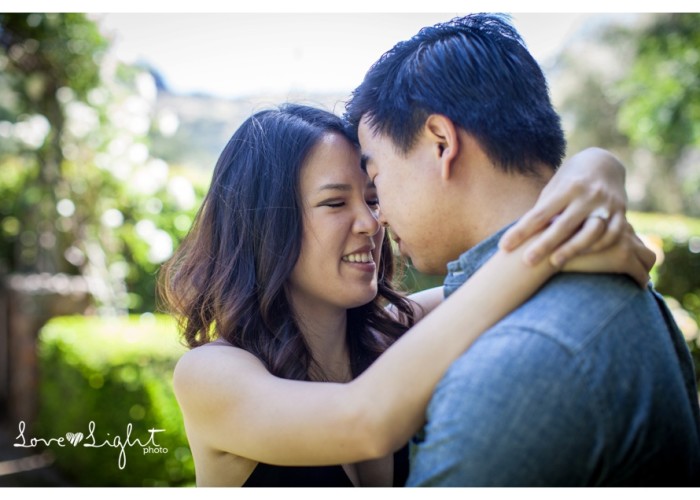 When  The Yes Girls  contacted me to see if I was available to shoot another proposal in the bay area-I was super excited! I just knew a few things about the couple and I was just excited to meet them and hear about how they met and just witness the proposal. May 1st was the big day and driving though the backroads in Napa in late Spring is quite a lovely experience! I was so happy to be headed to a surprise proposal at Pine ridge Vineyards to document the moment. Edward met Diana online and they really hit it off. They enjoy playing cards tother and Diana is a real card shark-so Edward's proposal theme was based on that. It was so cute-there were cards that had wonderfully emotional expressions of love on them and the King had the words, "will you marry me?" There were beautiful red flowers all over the table designed by Urban Botanica  and Pine Ridge Vineyards had set up a wine tasting and cheese board to enjoy. Edward did a great job keeping it a surprise and Diana looked so thrilled to finally say be able to say yes! She told me later that a psychic and her friend had a feeling that Edward would propose this weekend! They were not wrong!! Congratulations to the bride and groom to be!! You can see the San Francisco proposal I did with The Yes Girls  here: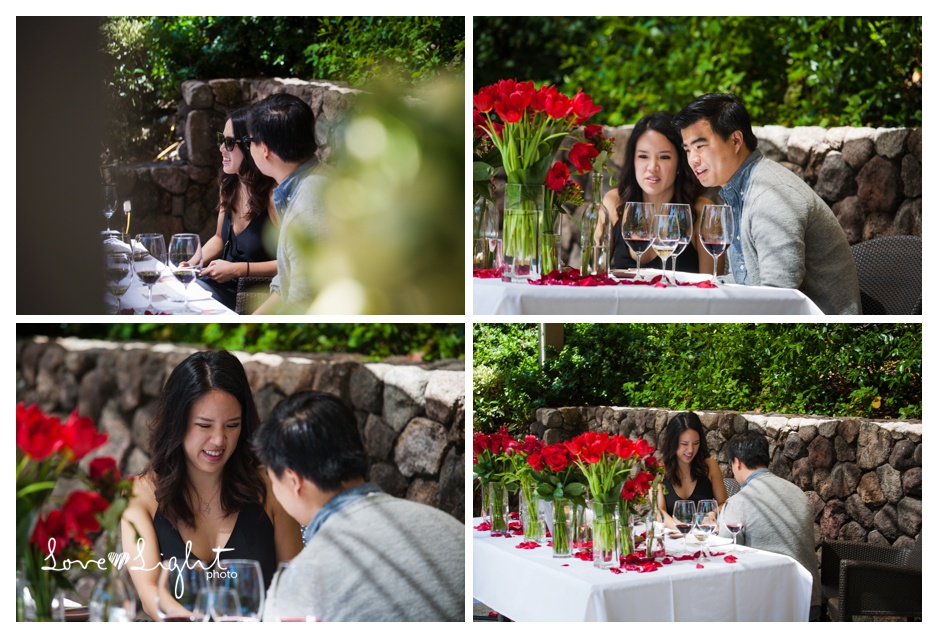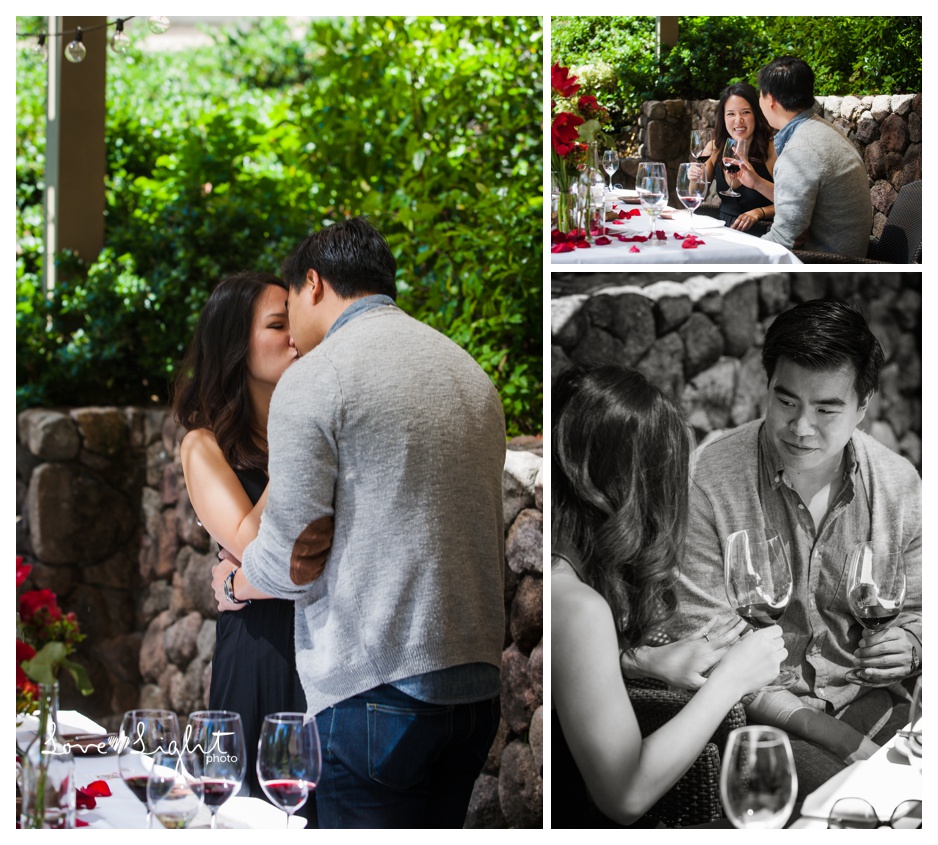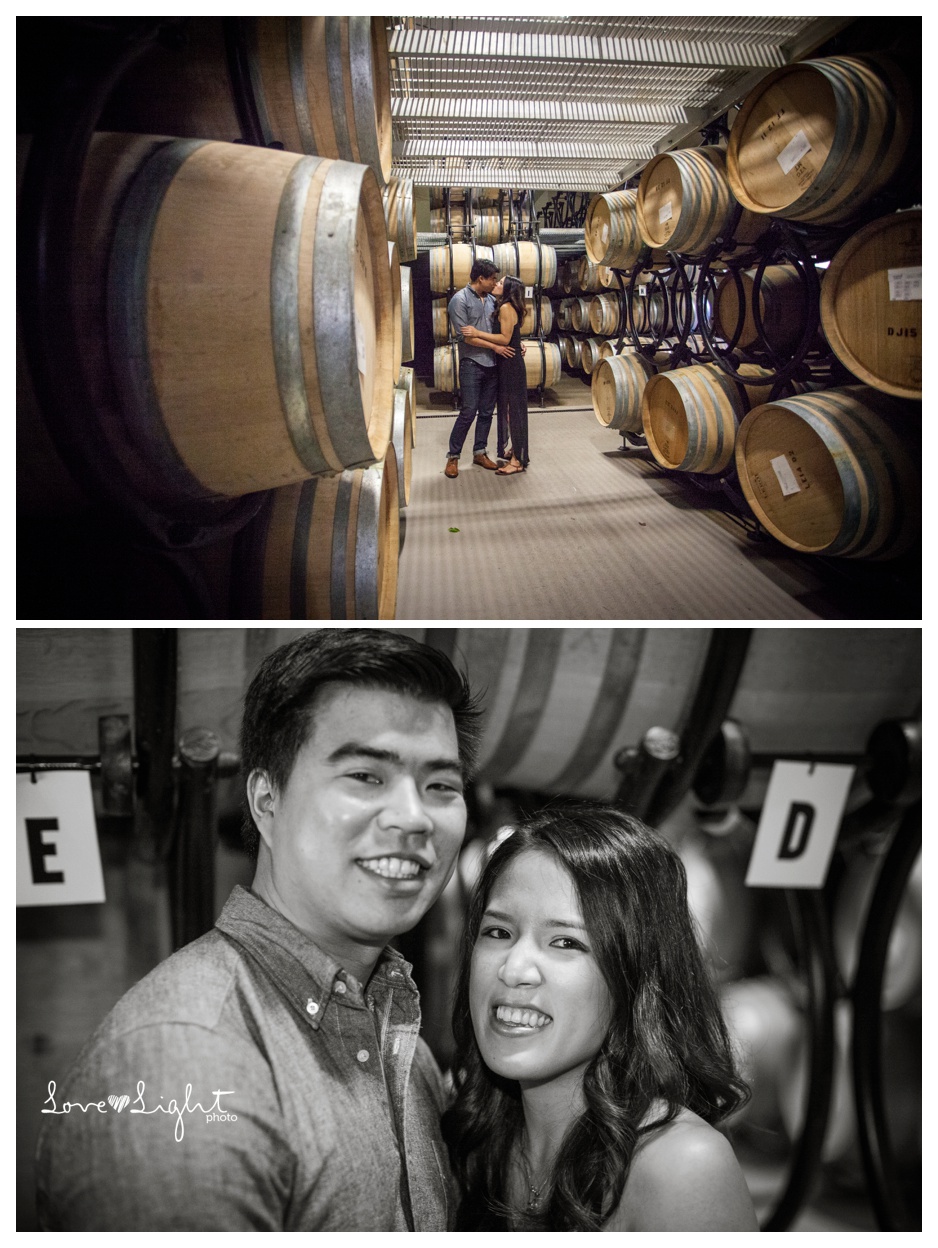 ---
Jessica and James were married at the Sorelle Winery in Stockton, California. As I drove towards the venue on the back country roads for miles, listening to love songs to get me in the mood I knew it was going to be a perfect wedding! The Sorelle Winery was an amazing little venue that had so many cute spots for photos and it's vintage charm made for the perfect setting. And on such a hot day-all the guests enjoyed their signature pink wine slushies. I met Jessica at C&T publishing when I was a in house photographer for them. She is a graphic designer-so she is also in the creative field-which I love, because she put a lovely effort into the details. The couple met through a mutual friend at a local watering hole and were instantly drawn toward each other. I love how Jessica's mom put it in here toast, "I heard him singing in the backseat of the car to her and I knew he was the one for her."-so sweet!! Jessica could not even look at her mom during the toast-for fear of uncontrollable tears!! James proposed to Jessica on his birthday exclaiming it was the best birthday present he could have gotten. They are truly in love and I could see that they will keep each other smiling.
Thanks to all the vendors that helped make this wedding a smash!
Venue: Sorelle Winery
DJ: Dave Metildi
Hair stylist: Kayla Kruger
Makeup artist: Courtney Gurash
Florist: Ericka Skinner
Caterer: Tin Roof Catering
Dress:Â  Allure Bridal
---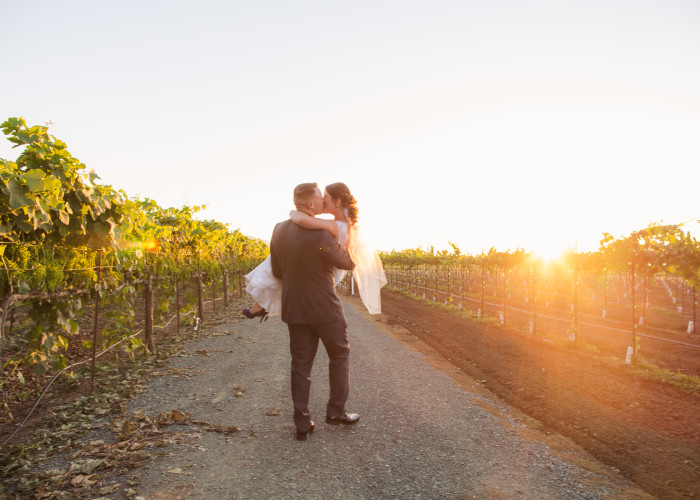 Breanna and Brandon's wedding was as elegant as it was charming.The setting could not have been more majesic at an amazing private estate called Tamayo Family Vineyards in Brentwood, California. I was lucky to have my great friend and fellow photographer, Anja Ulfeldt by my side, to give this wedding the complete coverage it deserved. We had a blast photographing at this venue with it's European charm and picturesque gardens and vineyards. The adorable couple met in a college speech class and there was an instant connection.   This couple was so much in love and sooooo comfortable in front of the camera. Forget speech, I think they might of taken some modeling classes before their wedding-they were that good!! Here's to Breanndon! Wishing them a wonderful life and a great start to their marriage over on the east coast!
The main room at the estate had a beautiful white baby grand piano, so Brandon, a self-taught piano player could not help himself but sit down and play some relaxing pre-wedding songs!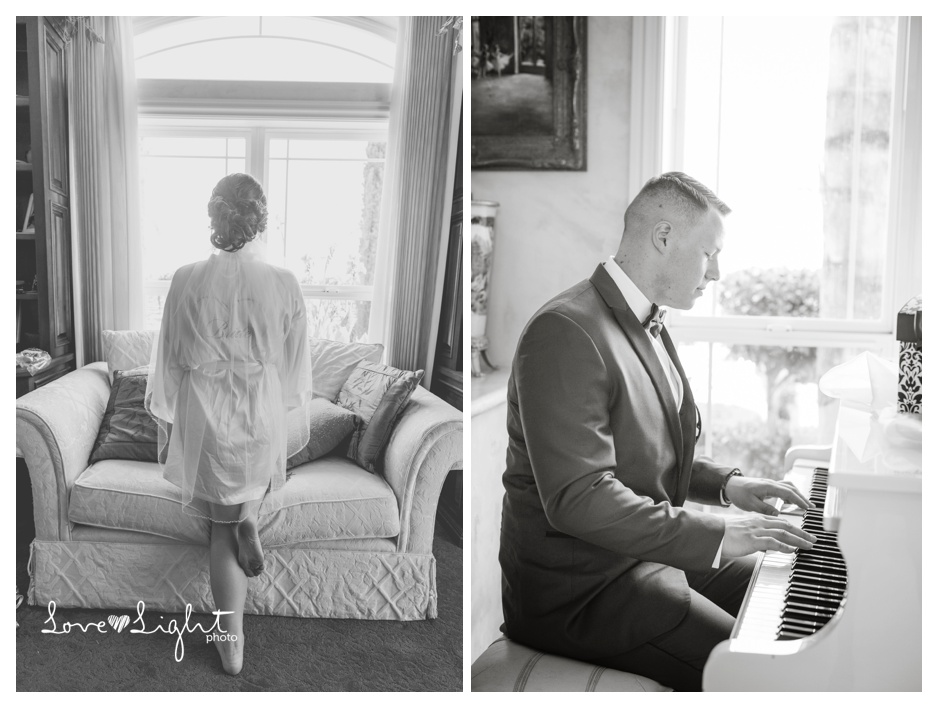 Breanna's dress was amazing-I am loving all the lace and it fit her perfectly! The paintings inside the estate were phenomenal and made for great props in the photos!
I love these shoes!! Purple with sparkle!!
It was so sweet to watch her Dad's first look, he was so patient waiting behind the door and when he opened it and saw his daughter the tears started to swell. I love those moments!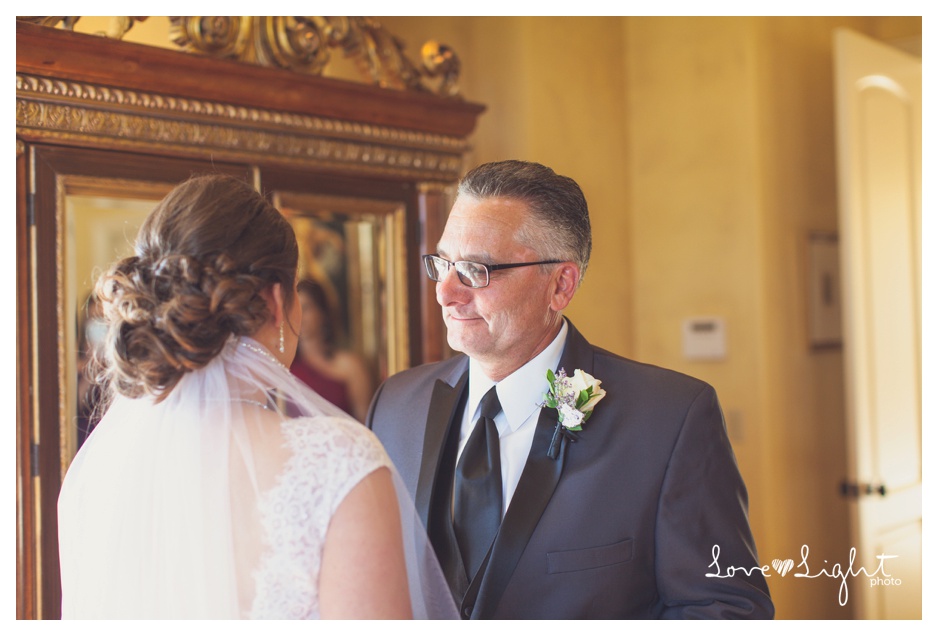 The estate had an amazing wine cellar and it was a great spot for Anja to capture the men before going outside.
Breanna was a real life venus de milo and she looked exquisite in the midst of this Italian charm.
Brandon was very popular with the flower girls and the guys had a blast with their pre-ceremony shots!
The ceremony was perfect and set in the shade of nice big trees during the hot day and this couple was so happy walking down the aisle together during the recession.
You can tell this brother and sister are close, I love it when people close their eyes when they hug!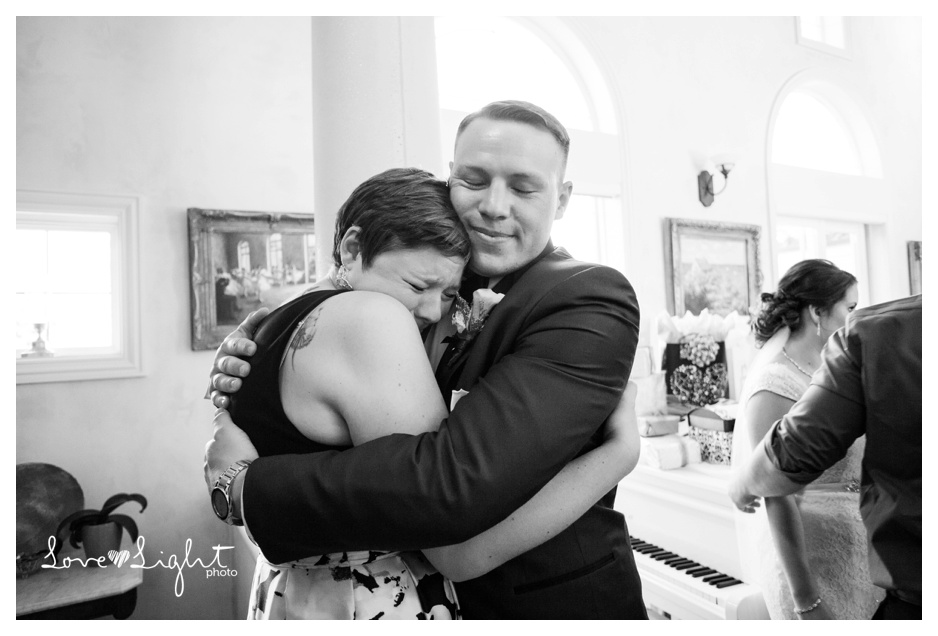 You got to love entire wedding group shots-shot from a private movie theatre balcany.
I love it when family group photos get silly!!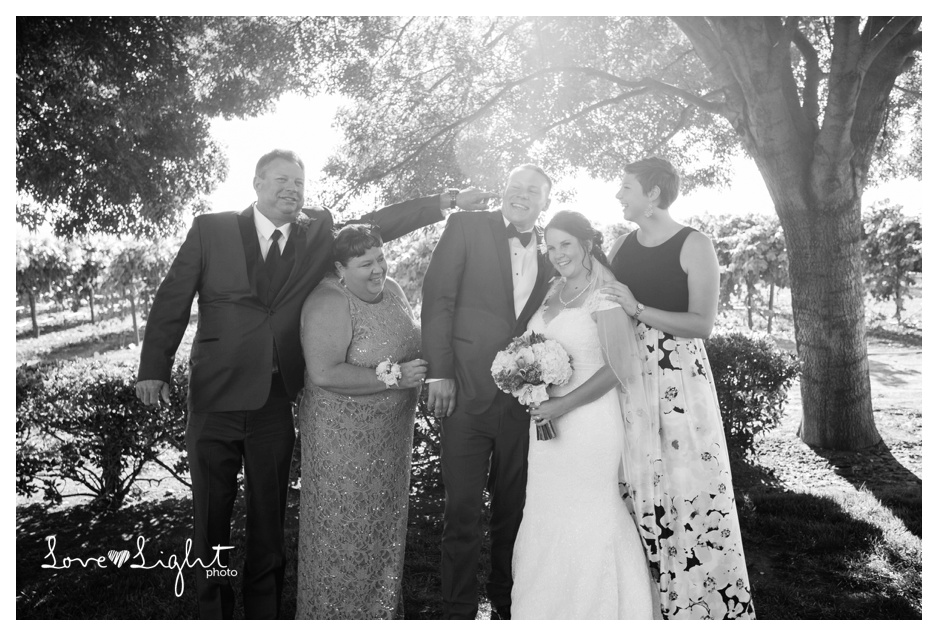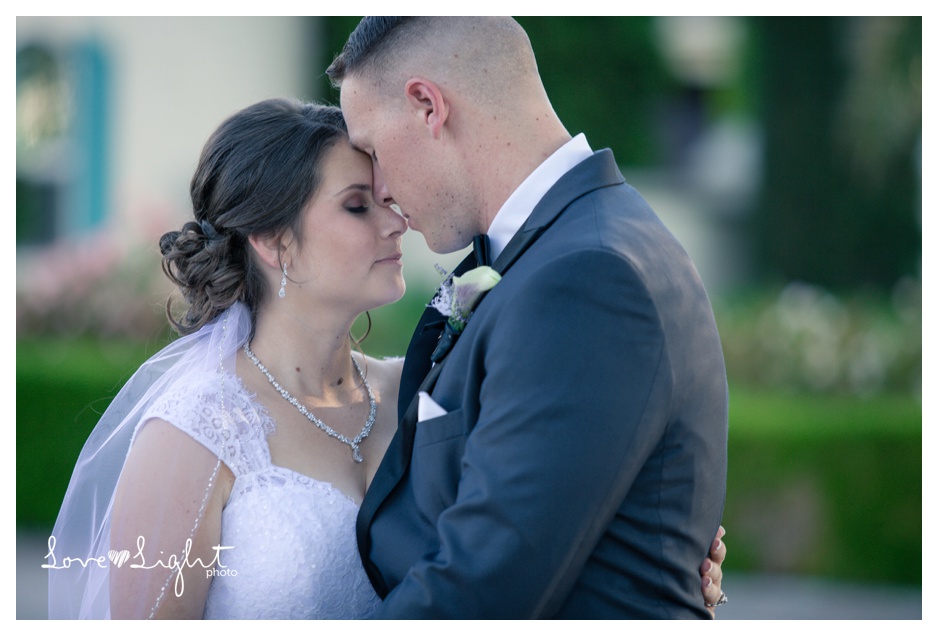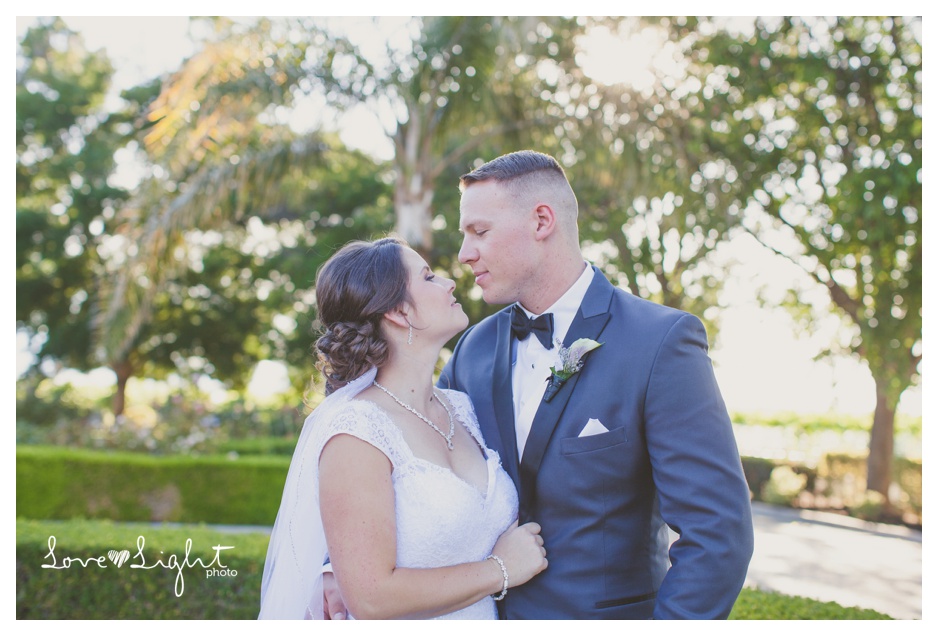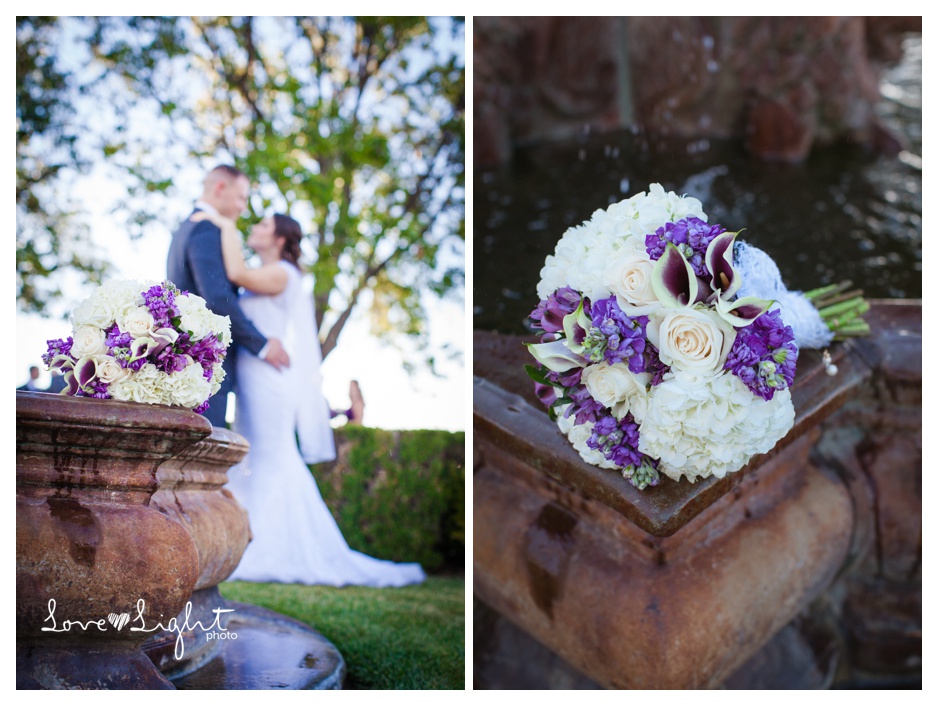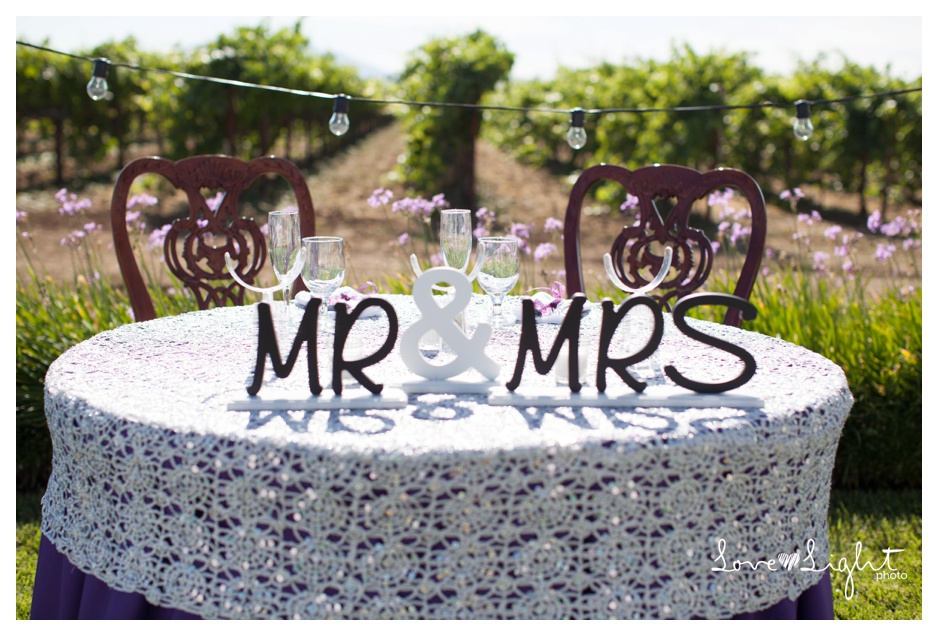 The vineyard and estate made for a great backdrop for the reception and I love sweetheart tables!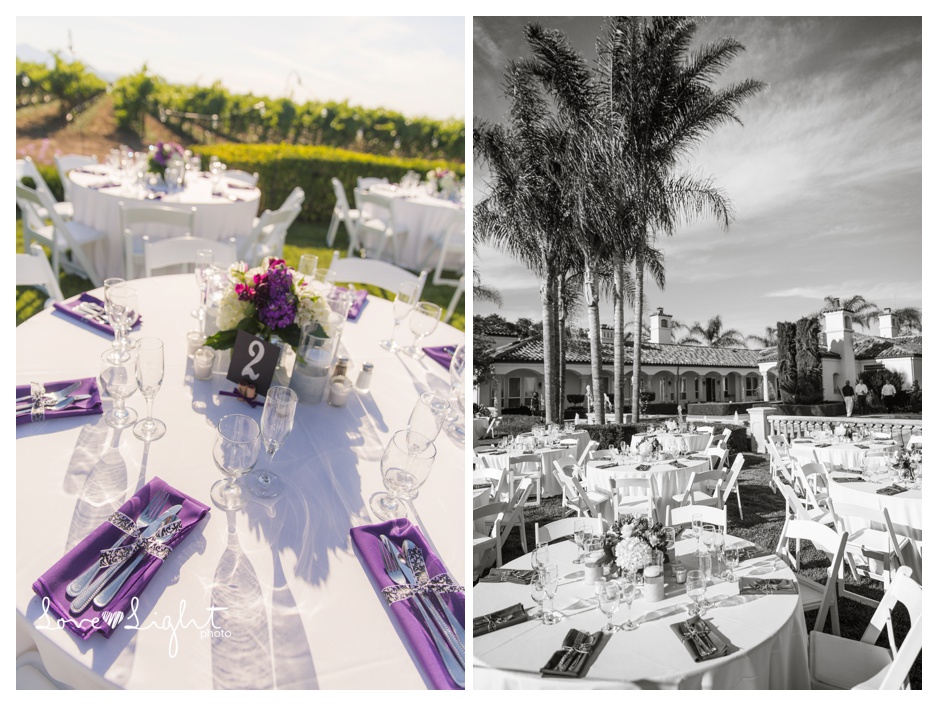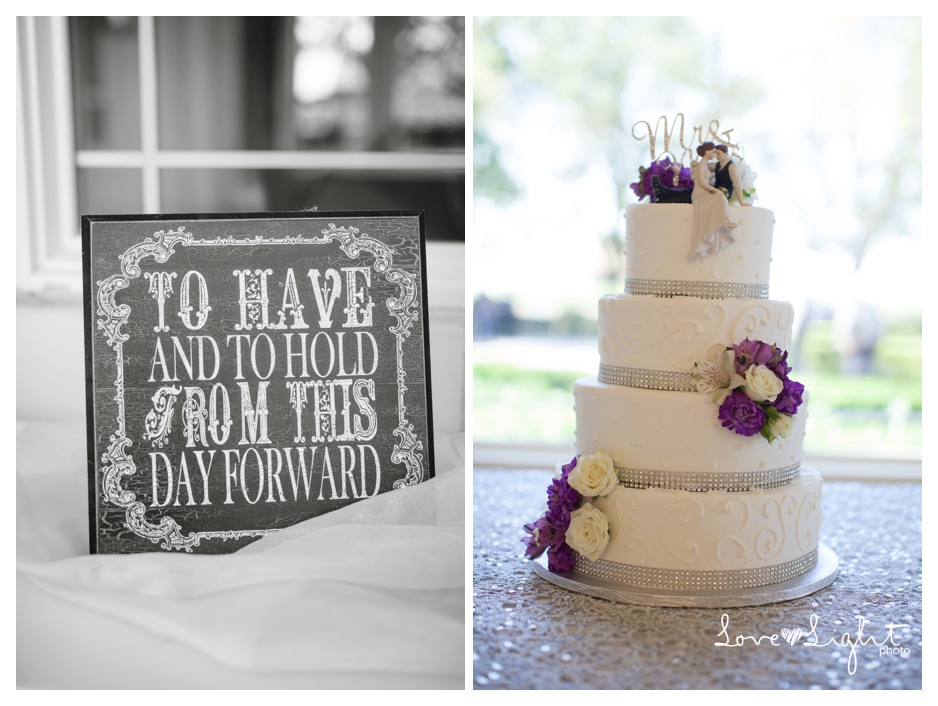 The couple immediately went into their first dance after being introduced to the reception and it was such a lovely first dance with all the love and sparkly pool waves and stunning statue and columns.
I love photographing couples in vineyards at sunset, such a romantic setting and then we also had Mt. Diablo in the background.
                                                           As the sun went down, the party got started and everything looked amazing under the disco lights.
I was so excited when I saw sparkler send off in Breanna's timeline and couldn't wait to try these sparkler photo of the bride and groom at the end of the night. It was the perfect sparkly ending to a amazing day!
Special thanks to all the vendors!
Venue: Tamayo Vineyard Estate
Wedding dress: Allure Romance
Shoes: Nina
Florist: Ribbons and Roses
Hair and makeup: Rachelle Kekic
Caterer: Derry Englund
Cake: T L Cakes
Coordinator: Sophie and Sarah Tamayo
Photographer: Christina Carty-Francis and Anja Ulfeldt
---
I had the pleasure photographing this lovely daytime wedding a few weeks ago in Sonoma at the Depot Hotel. The couple Jenn and Mike Stockinger met online and quickly fell in love and basically are just perfect for each other! It's funny how that online dating can just totally get it right sometimes-with everything laid out on the table it can be love at first click. I do think that these two were going to find each other even if there was no cyber space though! Their wedding day was perfect with the downtown old Sonoma as a backdrop and an old train and a general's home nearby and of course there has to be a vineyard somewhere! The flowers were beautiful courtesy of Sonoma Flowers and the cake was so tasty, thanks to Rasassy Cakes! Thank you Jenn and Mike for having me there and may you have lifetime of happiness. Please check out their engagement session we did in Rohnert Park a few months back too!