Tag: proposal
---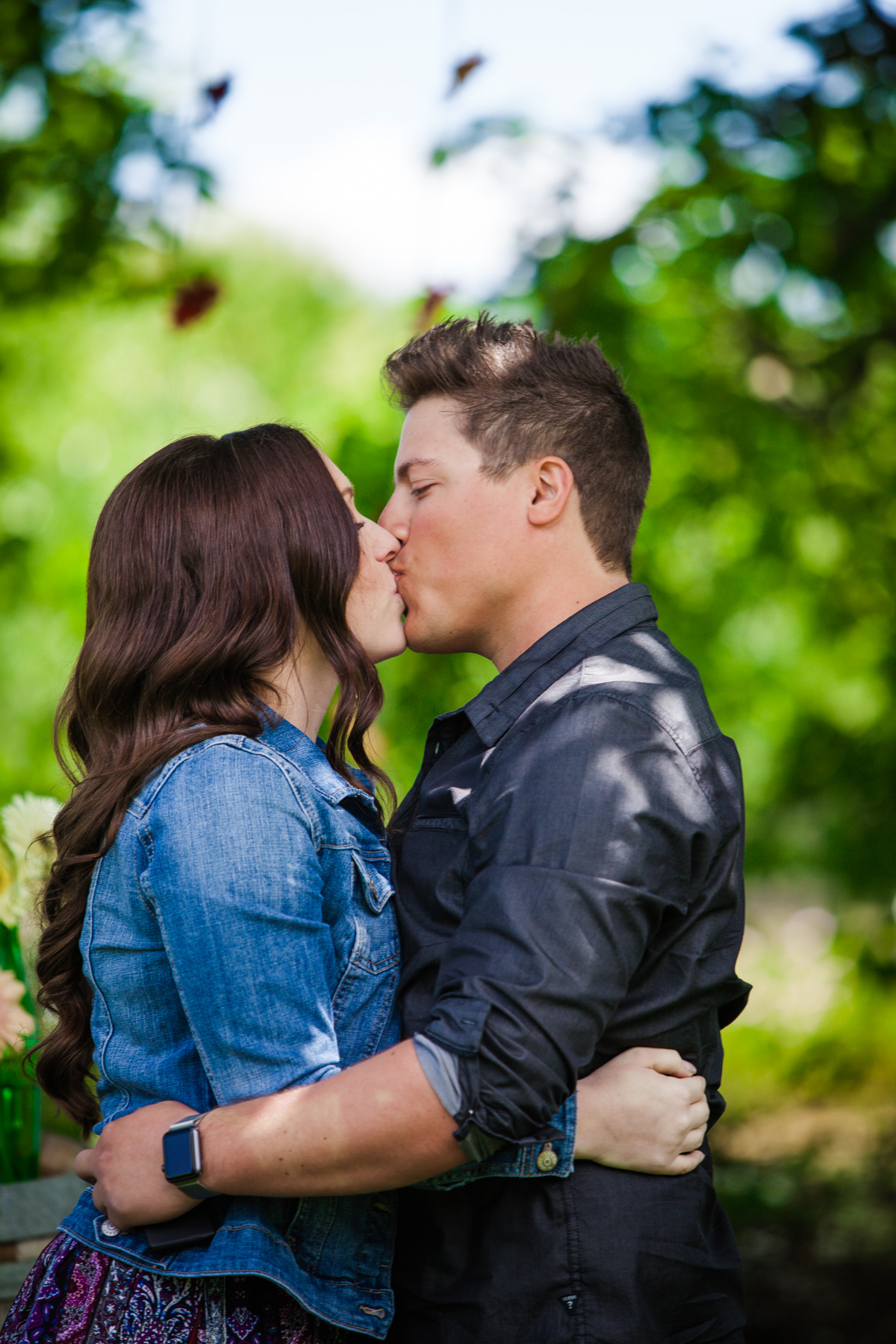 Just another beautiful day in Napa complete with puffy white clouds and a pleasant breeze. But this day was extra special for a certain Canadian couple visiting the area on a romantic vacation. Brayden was going to propose to Karly, and not just a proposal, but a Yes Girls proposal.  The proposal took place at Sullivan Vineyards in Rutherford, CA. The gardens there were flourishing and the wine was definitely flowing, but it was a truly amazing backdrop for such an important occasion. The owner of the vineyard actually came out to give them best wishes and congratulations-so thoughtful! Fiorello Studio did an amazing job setting up and supplying all the gorgeous flowers. There were gerber daisies everywhere and the proposal scene was just so simple and fun!  Karly was so confused when they came upon the wine barrells, she even thought that the winery made a mistake when she saw a photo of her and Brayden on one of them.  As they got closer she started to realize that this was all meant for her and the tears started to flow. As they walked from barrell to barrell they looked at memories and pictures that described their love and relationship, from the moment they met on double date to now as they are ready to settle down (in the same town!)  I was so happy for this couple and happy to witness such a love story from behind my camera. She said "YES!" Congratulations Brayden and Karly-have a happy life together!!
---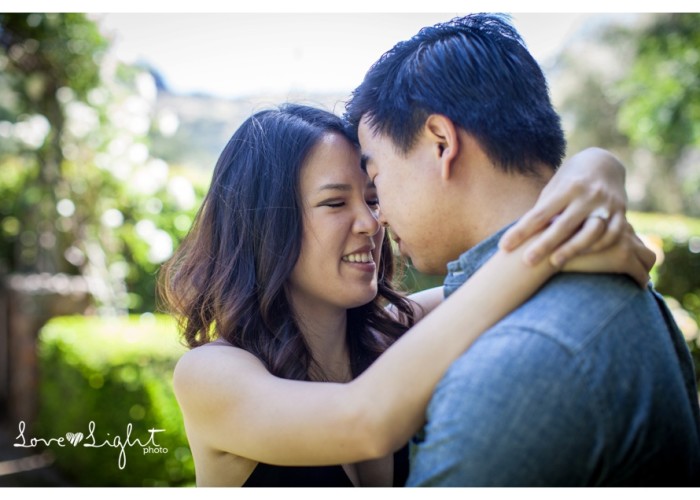 When  The Yes Girls  contacted me to see if I was available to shoot another proposal in the bay area-I was super excited! I just knew a few things about the couple and I was just excited to meet them and hear about how they met and just witness the proposal. May 1st was the big day and driving though the backroads in Napa in late Spring is quite a lovely experience! I was so happy to be headed to a surprise proposal at Pine ridge Vineyards to document the moment. Edward met Diana online and they really hit it off. They enjoy playing cards tother and Diana is a real card shark-so Edward's proposal theme was based on that. It was so cute-there were cards that had wonderfully emotional expressions of love on them and the King had the words, "will you marry me?" There were beautiful red flowers all over the table designed by Urban Botanica  and Pine Ridge Vineyards had set up a wine tasting and cheese board to enjoy. Edward did a great job keeping it a surprise and Diana looked so thrilled to finally say be able to say yes! She told me later that a psychic and her friend had a feeling that Edward would propose this weekend! They were not wrong!! Congratulations to the bride and groom to be!! You can see the San Francisco proposal I did with The Yes Girls  here: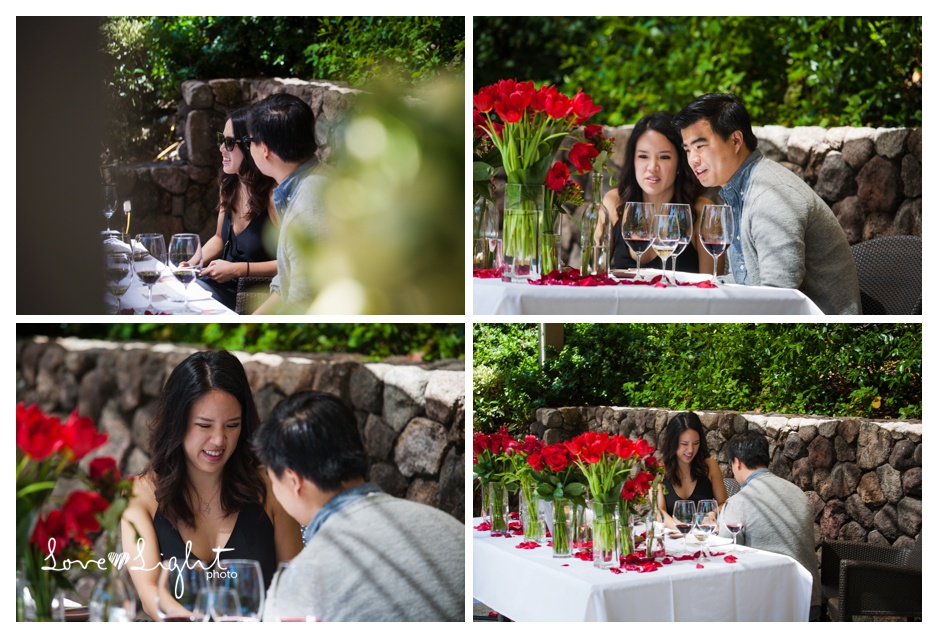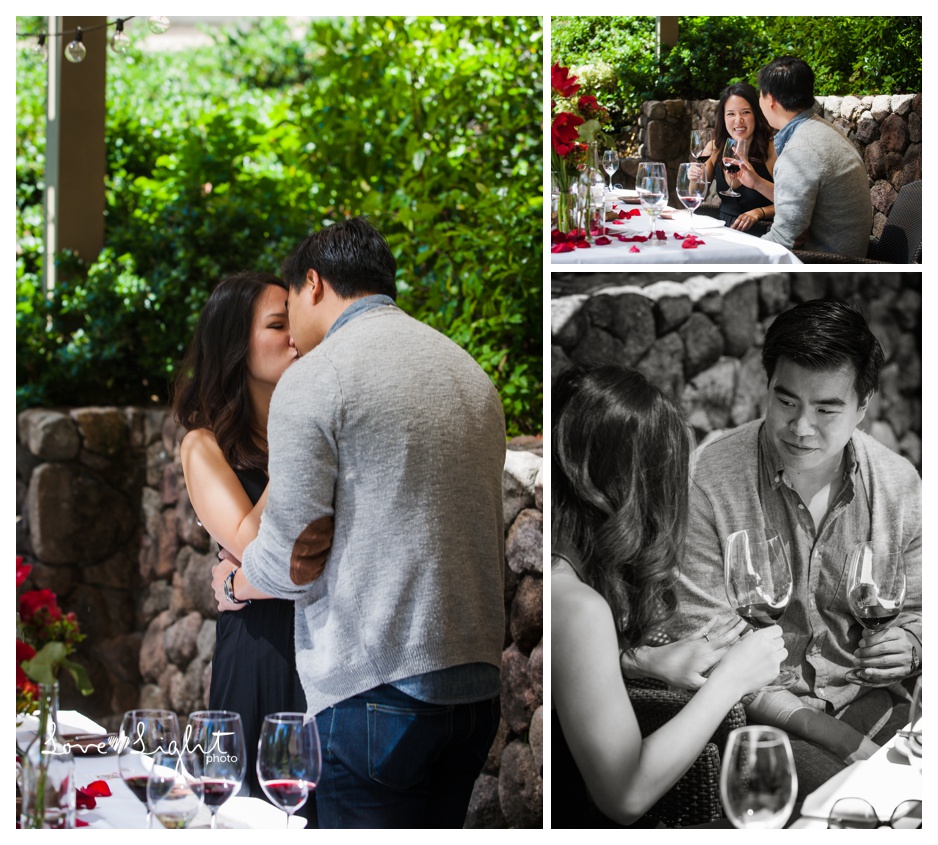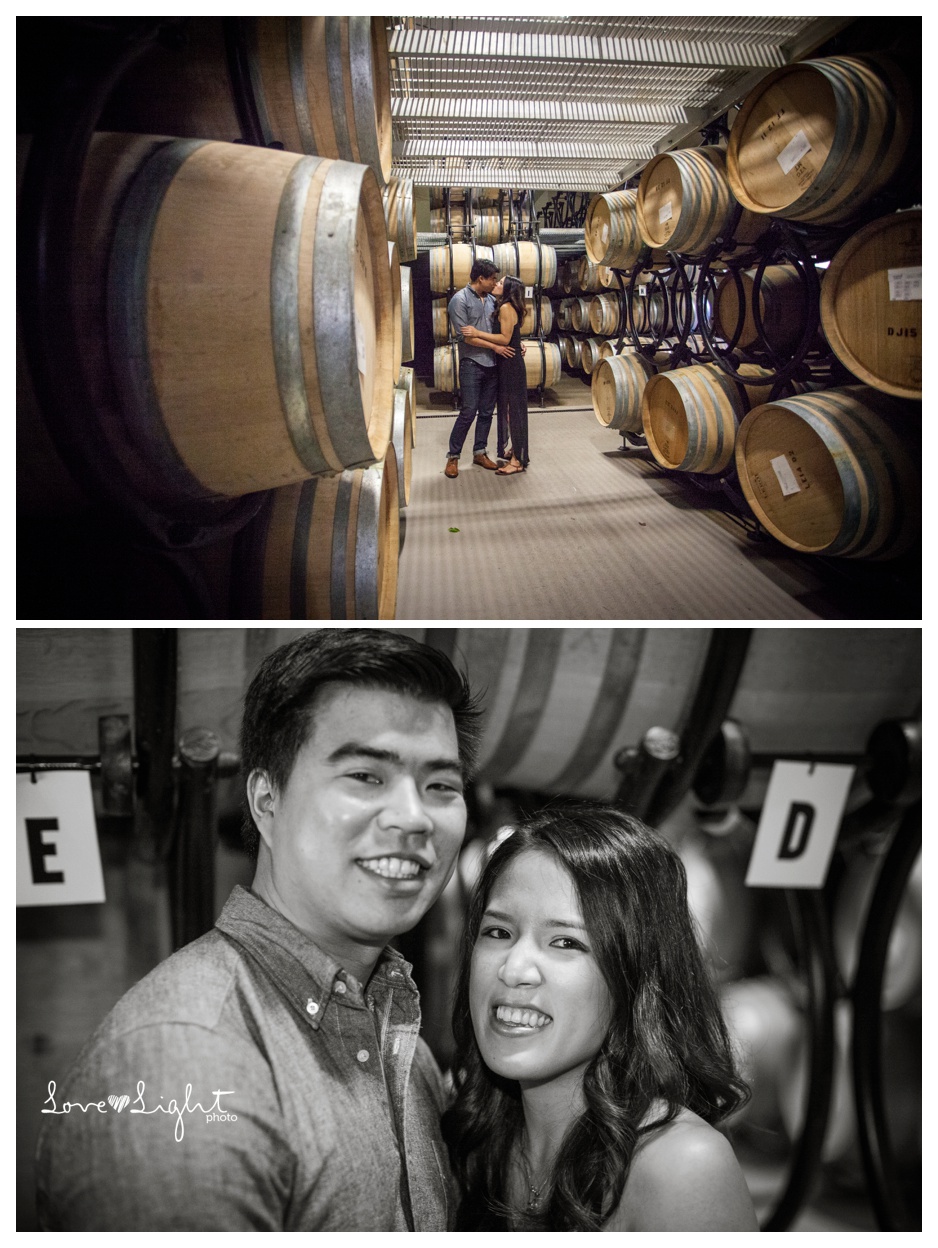 ---
Tommy's proposal to his sweetheart for almost two years,  Rachel was nothing short of breathtaking. There were candles, flowers, blankets and champagne. There was a handwritten poem. The backdrop was so picturesque as the dreamy fog rolled in over the cityscape a top of Loews Regency hotel in San Francisco.  He pulled out all the stops, including hiring The Yes Girls to assist in with this romantic and modern proposal.  The florist, Urban Botanica did a fabulous job on the flowers and set up. Everything was all ready, when Tommy led Rachel up to the 40th floor private balcony. She had no idea what was going on and I think she was so surprised.  Then she read the poem "your passionate kisses and heart of gold solidifies my love for you…"They both started to tear up as soon as she knew what was happening. I was so honored to be there and document the amazing moment. Thanks to the beautiful couple, The Yes Girls and to all the vendors-It went perfectly! Oh, and She said yes!!!!